Unvaccinated students who have on-campus class sessions between August 25 and the September 27 deadline will have to show proof of a negative test from a CUNY site taken no more than 7 days before visiting campus for any reason.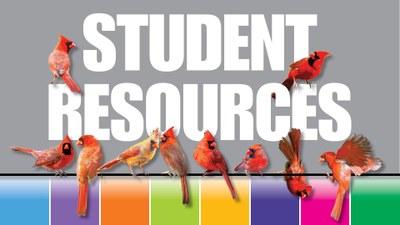 Child Care / Located on the site of the former St. Monica's church, provides quality child care and early education program for children of York College Students, Faculty, and Staff.
94-12 160th Street
718-262-2930
cdertinger@york.cuny.edu
Provides centralized tutoring services, subject areas/majors.
Office Location: AC-1C18
718-262-2303 or 718-262-2494
cmcdonald@york.cuny.edu or jglenn@york.cuny.edu
The Library is the locus of York College's intellectual community. With online licensed databases, print books, e-books, titles in microfilm, microfiche cards, current titles in print periodicals, and full-text journals online.
Office Location: AC-3G01
718-262-2034
Academic, finance, and counseling assistance. Comprehensive support to students with potential who might otherwise be excluded from higher education due to circumstances of academic and economic disadvantage.
Office Location: AC-1C08
seek@york.cuny.edu
718-262-2300
The main function is the administration of the CUNY Assessment Tests (CAT), which comprise of Reading, Writing, and Mathematics.
Office Location: AC-1G05D
718-262-2010
testct@york.cuny.edu
Guidance to students regarding applying, transferring, and visiting York College.
Office Location: AC-1B07
718-262-2165
admissions@york.cuny.edu
Facilitates students' academic goals, understand graduation requirements, how they impact course selection and academic schedules related to their academic careers, and develop an educational plan for persisting to graduation.
Office Location: AC-2C01
718-262-2280
advisement@york.cuny.edu
The Office of the Bursar is responsible for the collection of tuition and fees.
Office Location: AC-1H01
718-262-2185 or 718-262-2186
bursar@york.cuny.edu
Provides instruction on the processes for applying, securing, and maintaining eligibility for financial resources to meet educational costs.
Office Location: AC-1M08 by appointment
718-262-2230
finaid@york.cuny.edu
The Registrar's Office maintains the accuracy and integrity of educational records while preserving their privacy and security. 
Office Location: AC-1H06
718-262-2145
registrar@york.cuny.edu
Proved comprehensive support and services for students seeking access to scholarship resources.
Office Location: AC-4DA1
Career Guidance, Leadership Programs. The primary mission is to help students become fully marketable by strategizing a career map that runs parallel to their academic endeavors.
Office Location: AC-3M01
718-262-2282
careeer@york.cuny.edu
Center for Leadership, Service, & Civic Engagement
Service, Civic Engagement, Leadership Training
Office Location: AC-1G06
718 262-2936
aandrews@york.cuny.edu
Extracurricular activity/offering a variety of fun and relaxing activities for students to enjoy.
Office Location: A -1F19-20
718 262-2936
aandrews@york.cuny.edu
Integrate, engage, involve, and validate students at York College. By operating and implementing effective programs and services, we enable and empower students to become self-actualized, passionate, and engaged learners in a global society.
Office Location: AC-2F01A
718-262-2331
studentdevelopment@york.cuny.edu
Leadership Training
Office Location: AC-1G06
718-262-2936
aandrews@york.cuny.edu
Extracurricular activity/provides guidance and assistance to students and student organizations in organizing, planning, and implementing student events.
Office Location: AC-1E01
718-262-2285
jphelps@york.cuny.edu
Extracurricular Activity/academic, social, athletic, cultural, recreational, political, and special interest groups.
Office Location: AC- E01
718-262-2285
jphelps@york.cuny.edu
Governance/Leadership; student senators elected by the student body to represent student ideas, concerns, issues, and needs.
Office Location: AC-1G04
718-262-2888
aandrews@york.cuny.edu
Intercollegiate Athletics, Recreation & Intramurals/ Provides opportunities for students seeking team athletics. All York students are also granted free access to the Recreation and Intramurals facilities with a valid student ID.
Office Location: HP-212
718-262-5233
cchristian@york.cuny.edu
Extracurricular/Academic/ currently streams on campus and can be accessed through the York College website and is programmed with music, sports talk shows, and other interesting topical shows.
Office Location: AC-1G06
718-262-5293
bgraves@york.cuny.edu
For public safety issues and medical emergencies on campus, dial extension 2222 from any campus phone.
Psychological counseling, probation advisement, academic counseling. Services that address the psychological, educational, social, and developmental needs of York students.
Office Location: AC-1G03
718-262-2272/2297
jchoi@york.cuny.edu or bpar@york.cuny.edu
Combating food insecurity in CUNY Students. The York College food pantry, known as Hungry for Knowledge.
Mon & Wed: 11-12pm; Tues & Thurs: 3-4pm
Office Location: AC-2F01-B
718-262-3772
foodpantry@york.cuny.edu
Seeks to assist eligible students coping with unexpected hardship, so that they may continue their education.
Office Location: AC-2F01A
718-262-2331
petriefunding@york.cuny.edu
Responsible for maintaining security and safety for the campus
24 hours a day. The department issues identification cards to both students and staff, and issues parking permits for York's parking lots to those that purchase them.
Office Location: AC-1M02
718-262-2222
For students seeking technological support such as access to e-mail, CUNYFirst/CUNYPortal, network/wireless connectivity, and server issues.
Walk-Up services at the IT Service Desk Library
Location: AC-3G01
718-262-5311
York College Self Service IT Portal
Student Engagement Programming/ provides a system of support that contributes to the improvement of enrollment and graduation rates of male students.
Office Location: AC-3M02
718-262-3772
jquash@york.cuny.edu
Provides college students the skills and leadership training to become officers in the United States Active Army, Army Reserve, and Army National Guard.
Office Location: AC-3H01D
718-262-3774
rotc@cuny.edu
Veteran and Military Programs address the needs of our student veterans.
Office Location: AC-2D07
718-262- 5298
veterans@york.cuny.edu
Student Engagement Programming advances knowledge of gender equity and women's issues through educational programming, advisement, and activism.
Office Location: AC- 3C01
718-262-5235
womenscenter@york.cuny.edu
Fall 2021 Registration is Open! Enroll today.
Vaccination Requirements for Fall 2021
CUNY students attending in-person and hybrid classes for the fall 2021 semester are required to be fully vaccinated*. You must submit your vaccination documentation by September 27, 2021. In order to meet this submission deadline, you must receive the Johnson & Johnson Vaccine by September 23.
* You are not considered fully vaccinated until 14 days after your final shot.
Mobile Vaccine Clinics
Johnson & Johnson shots starting on 9/20/2021 to 9/24/2021 from 8:00 am - 6:00 pm. Not open on the weekend. 
Anyone getting the shot is eligible to receive the $100.
Appointments are not necessary, this is a walk-in process.
The vaccine van and tent are located in the parking lot at 94-45 Guy R. Brewer Boulevard. 
You will be able to register for classes prior to vaccination, but if you are taking in-person or hybrid classes you will have to share proof that you will be fully vaccinated (or receive an exception or medical exemption) by September 27. Students are able to provide verification of a COVID-19 vaccination through the CUNYfirst portal.  A user guide on how to upload proof of vaccination can be found on the Student Guide to a Vaccination Verification website. 
Please refer to CUNY's Frequently Asked Questions about the Student Vaccination Policy
Course Modalities
Courses scheduled for Fall 2021 will be offered as: 

In-person: All classes sessions are in-person. There are no online class sessions. The course schedule will indicate the days and times of class sessions; public health and safety guidelines will be in place.
Hybrid:  Some class sessions are in-person. Some class sessions are online. Please check the course blackboard site for the specifics of the class session meetings.

HyFlex: The classroom contains HyFlex technology which allows the class to be offered in-person and synchronously online. Please check the course blackboard site for the specifics of in-person class participation.
Online, synchronous: All class sessions are online on specified days at specified times. There are no in-person sessions. Students are expected to participate in class on the scheduled days and times. Assignment submissions and assessments are online via Blackboard.
Online, asynchronous: All class sessions are online. There are no specific days or times. Course learning/interaction takes place online via Blackboard. Activities include but are not limited to online discussion boards, readings, and assignment submissions. Please check the course blackboard site for the specifics of class participation. 

All CUNY buildings and offices require that all faculty, staff, and students complete the daily Symptom Checker before coming into the office or a Campus location. This simple Symptom Checker can be accessed from your mobile phone each day before your visit to a CUNY building.
Setup instructions (PDF Version)
Zoom provides videotelephony and online chat services through a cloud-based peer-to-peer software platform and is used for teleconferencing, telecommuting, distance education, and social relations.