Established in August 2021, the Welcome Center serves as a gateway and one-stop for prospective, current, and returning students, as well as visitors, to engage with our student success coordinators regarding navigating the admissions process, clarifying the enrollment steps, understanding financial aid, advisement, and registration.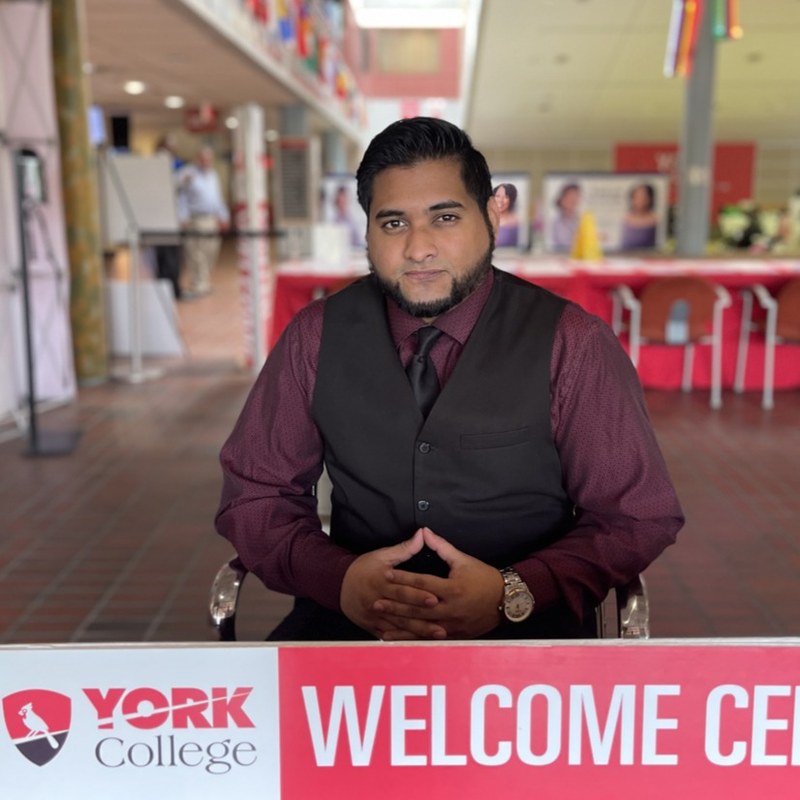 Contact Us
Welcome Center
Academic Core Building, Second Floor, Atrium
94-20 Guy. R. Brewer Boulevard
Jamaica, NY 11451
718-262-2708 welcomecenter@york.cuny.edu
The Welcome Center hours of operation allow students to meet with our student success coordinators in person.
Summer Session Hours
| Day | Time |
| --- | --- |
| Mondays | 9:00 AM - 7:00 PM |
| Tuesdays | 9:00 AM - 7:00 PM |
| Wednesdays | 9:00 AM - 7:00 PM |
| Thursdays | 9:00 AM - 7:00 PM |
| Fridays | Closed |
Virtual Hours
| Day | Time |
| --- | --- |
| Mondays | 2:00pm-5:00pm |
| Wednesdays | 2:00pm-5:00pm |