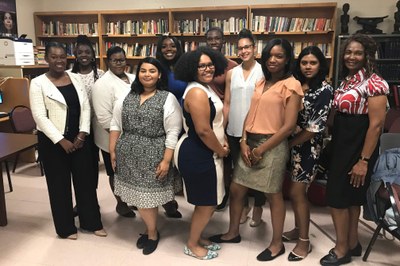 University Skills Immersion Program
Your future starts today. Join our programs, our workshops, our classes and become the best student you can be. Remember you are the one who can best control your future.
The S3 Immersion Program offers workshops in writing and mathematics to help students become better prepared to enroll at the college and/or be placed in a required math and English. classes. The Striving for Excellence Program (SEP) offers students enrolled in science or math classes during the regular semester the opportunity to take pre-semester or semester-long workshops to support learning in their regular semester classes.