The mission of the Special Events Office is to provide York College students, faculty, staff, alumni and external clients with a variety of scheduling and event planning services to help them achieve their event objectives and to provide all customers and clients a fulfilling campus experience.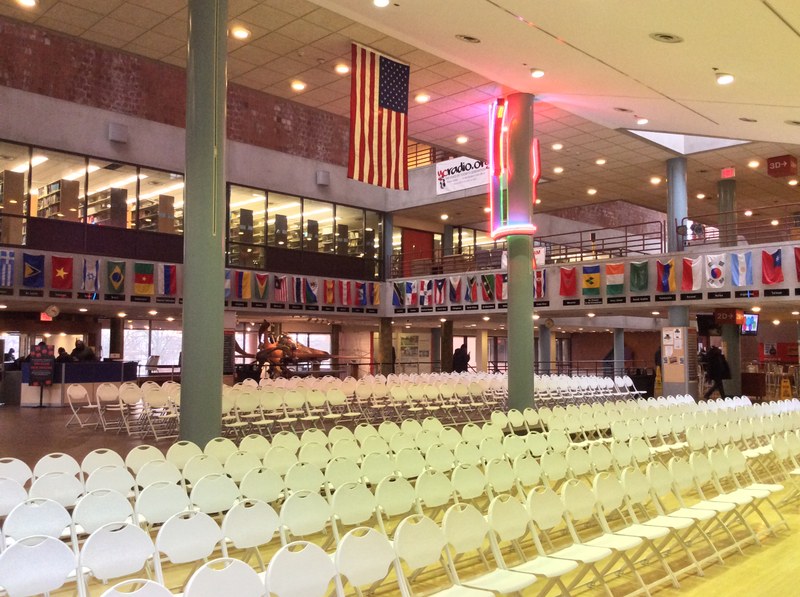 Reservation information
Host your next event at York College. We currently rent space to professional organizations that would like to host meetings, conferences, concerts, dance theatrical performances or athletic activities. Complete the online request so we can better serve you.
Our Academic Core is conveniently located one block from the last stop on the E train, easily accessible by public transportation. Corporate events are our specialty. The campus can accommodate small meetings to large events! Please see space and capacity below. If you have questions you can always reach out to us at (718) 262-2392 dmatte@york.cuny.edu, csmall@york.cuny.edu. Note reservations for space should all be made via the link on this page. Thank you for your cooperation ahead of time. 
York College  
94-20 Guy R, Brewer Blvd
Jamaica, NY 11451
| Space | Building | Capacity |
| --- | --- | --- |
| Atrium | Academic Core  | 500 |
| Classroom  | Academic Core | 25-72 |
| Smart Room  | Academic Core  | 30-70 |
| Dining Room 2D01 | Academic Core  | 200 |
| Lecture Hall  | Academic Core  | 84-243 |
| Outdoor Amphitheater  | Academic Core  | 300 |
| Site 9 Parking Lot | | 5,000 |
| East Parking Lot  | | 20,000 |