My Remote Access Services
Visit this page for information on mobile access to campus technology and other resources
Limited printing is available on campus for the limited onsite labs which may be in session. 
How to Use Cardinal Print Webprint?
Go to https://cprint.york.cuny.edu
Please be aware that after using the steps below, you will need to login to the actual Ricoh copier in order to release your print job. You can send jobs to the copier this way but they will not be released until you login to the copier.
Enter your username and password, and then click Log in.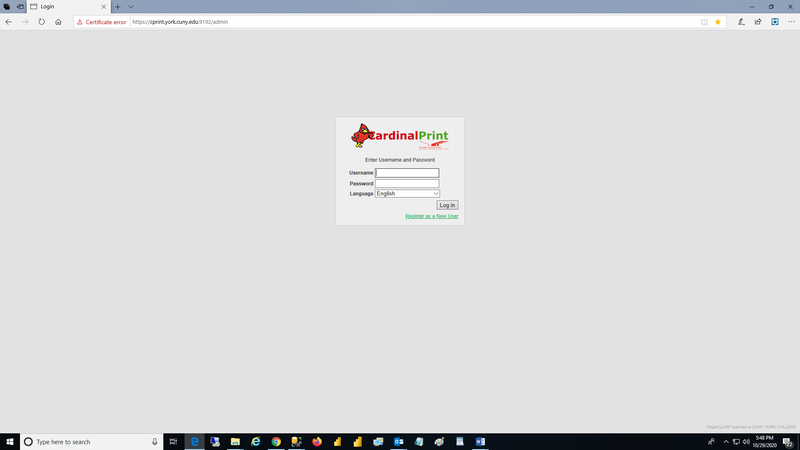 Once login, click Web Print.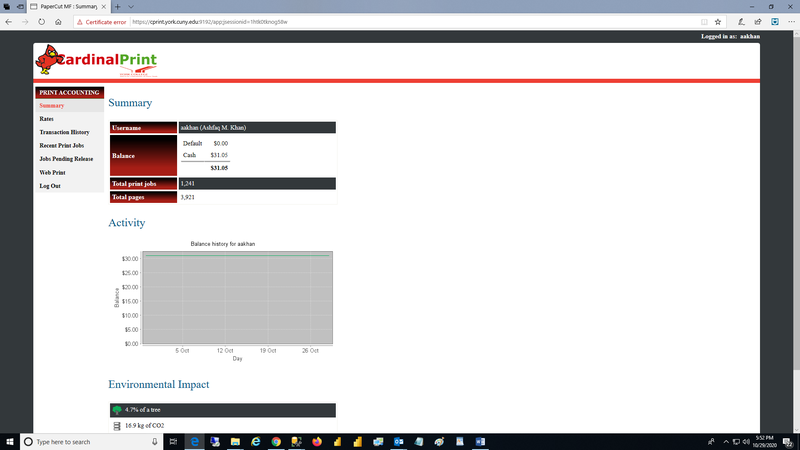 Click Submit a Job.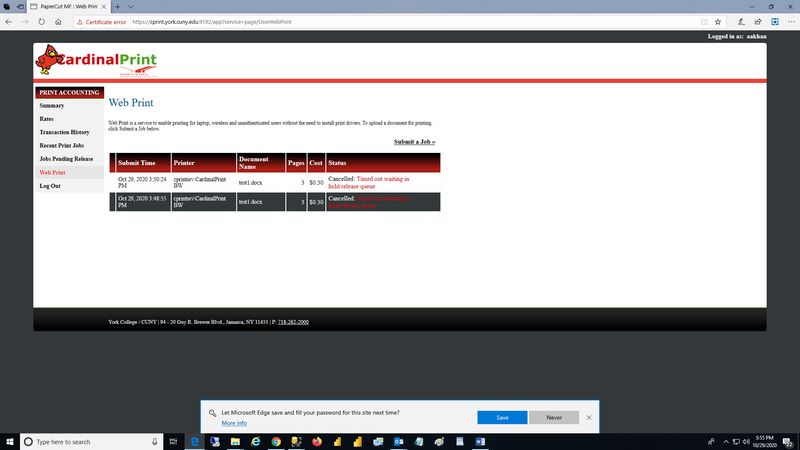 Select the print queue and then click Print Options and Account Selections.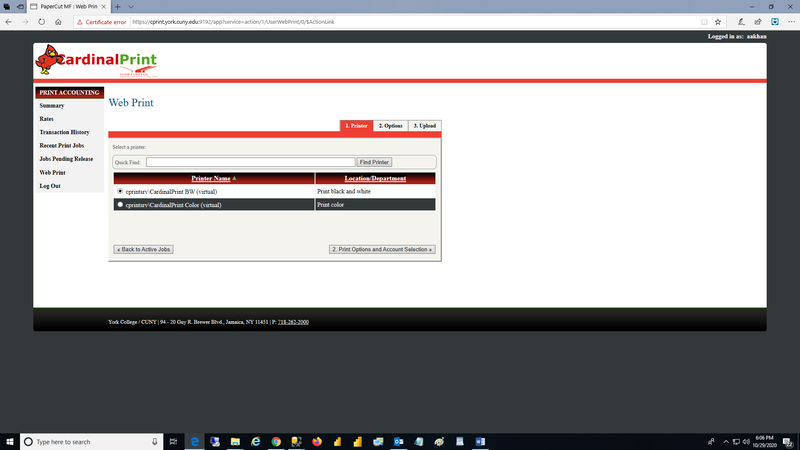 Click Upload Documents.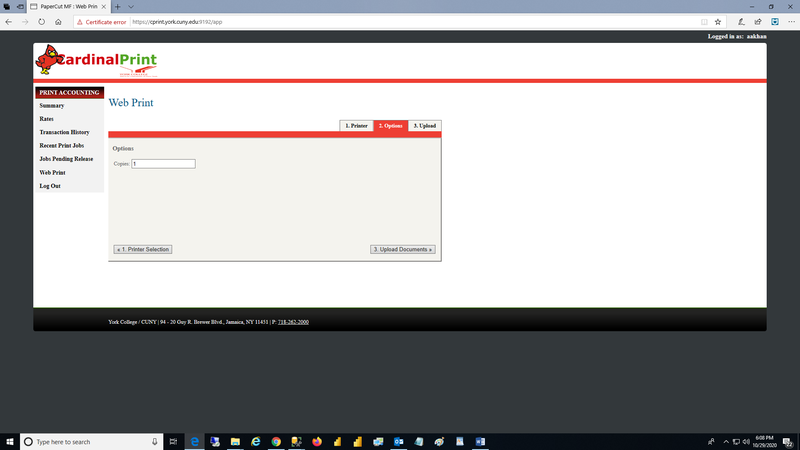 Click Upload from Computer.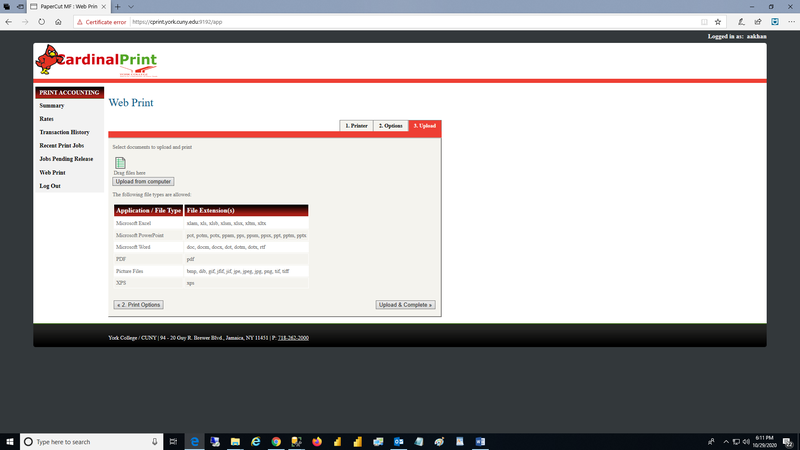 Find and select the document you want to print and then click Open.
Click Upload & Complete.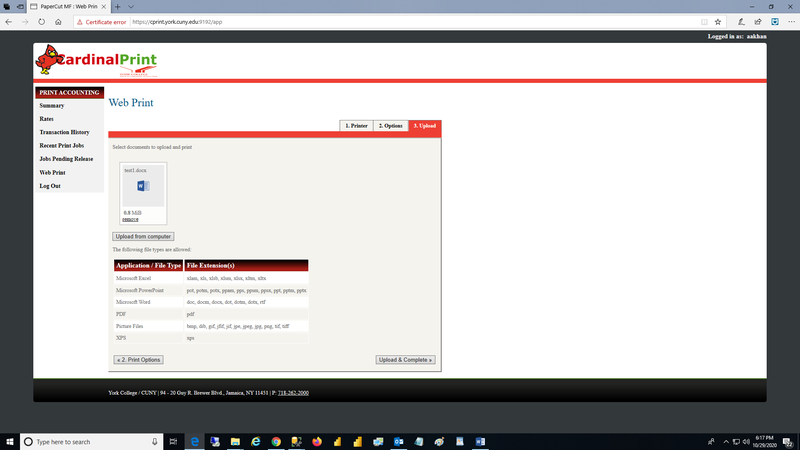 At this point your job already went to Ricoh MFD (copier/Multi Function Device,) and held on the queue there. You need to login to Ricoh to release your jobs.