Meet WAC
Meet the WAC coordinators, fellows and Writing Intensive Advisory Committee (WIAC)!
Coordinators
WAC Coordinator: Writing Fellows and Assessment, Member, Writing Intensive Advisory Committee
Matt Garley manages the faculty-fellow collaboration requests and all projects related to the cohort of WAC Fellows. Please feel free to contact him if you would like to work with a Fellow on designing writing assignments, rubrics, in-class writing activities, and/or offering workshops for students on effective writing practices.
Matt can be reached at mgarley@york.cuny.edu or extension 3870.
WAC Coordinator: Student Advising and Writing Intensive Courses, Chair of the Writing Intensive Advisory Committee
Shereen Inayatulla (she/her) is an Associate Professor of English and the WAC coordinator of writing-intensive (WI) courses and student advisement. Her area of teaching and research is in composition and literacy studies with emphases on autoethnography, queer theory, and antiracist, feminist pedagogies.
Shereen Inayatulla can be reached at sinayatulla@york.cuny.edu.
WAC Fellows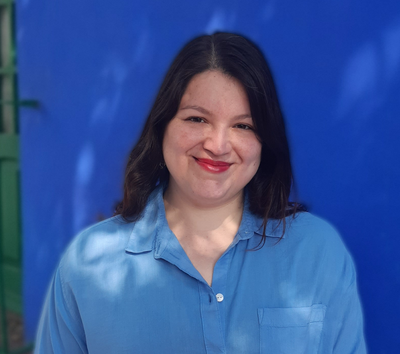 Rocío del Águila Gracey
Rocío del Águila Gracey, from Perú, is a Ph.D. candidate in the Latin American, Iberian, and Latino Cultures Program at The Graduate Center, CUNY. She has a Master's degree in Hispanic Studies from the University of Illinois at Chicago. Her areas of research are women's literature, gender studies, and the intercultural connections between contemporary cultural and literary production in Central America and the Andean area. In 2021, she won the Marielle Franco Award from the Gender and Sexualities section of the Latin American Studies Association (LASA). She has taught Spanish at Hunter College.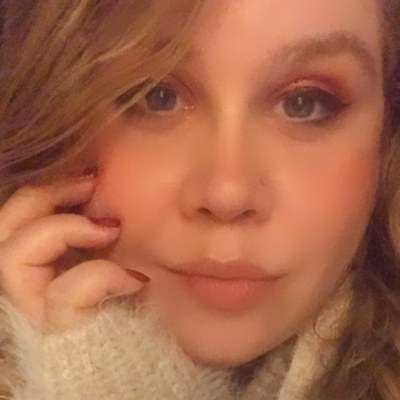 Agnieszka Anna Ficek
Agnieszka Anna Ficek is a Ph.D. candidate in Art History at the CUNY Graduate Center. Her research focuses on colonial fantasies and representations of Perú in eighteenth-century French art and literature. She received an MA in art history from Hunter College and has taught at Baruch College, BMCC, CCNY, and the Council on International Exchange Education. Her work has been supported by research fellowships from the Social Sciences Research Council, Brown University, Harvard University, the Huntington Library, and the German Center for Art History.
Lauren Grebe
Lauren Grebe is a doctoral candidate in the Speech-Language-Hearing Sciences program at The Graduate Center, CUNY. Her research has focused on examining the theory of cognitive reserve in individuals with Frontotemporal Dementia and Primary Progressive Aphasia. She received her Bachelor of Science and Master of Arts in Speech-Language Pathology from Molloy College and St. John's University, respectively. She has practiced as a speech-language pathologist in acute and sub-acute rehabilitation working primarily with adult and geriatric populations.  She has taught at Lehman College, CUNY.
Sandra Moyano-Ariza
Sandra Moyano-Ariza is a doctoral candidate in English at The Graduate Center, CUNY. Her research works at the intersection of philosophy and digital technology, with a focus on dating apps and cultural representations of algorithmic love. She holds a BA in English and an MA in Comparative Literature from the University of Barcelona, and an MA in Liberal Arts from The Graduate Center. She has taught at Queens College and Baruch College, CUNY.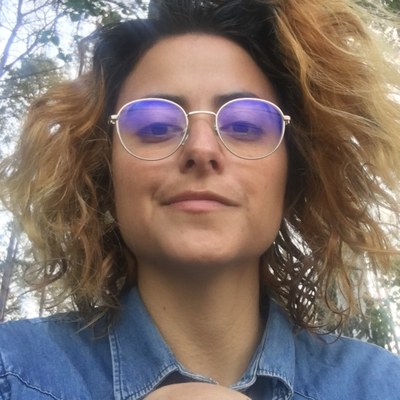 Alex Viteri
Alex Viteri is a South American performer and scholar based in Berlin. These days, working mostly at the threshold of the visual arts and performance. She is drawn to practices that consider aesthetic theories reflecting on nature and the environment and is part of an ever-growing group of artists interested in considering sites, ecosystems, and nonhuman subjects as collaborators. Inspired by feminist decolonial activists and scholars, her academic research cares for Andean modes of knowledge and the sharing of brown effects. Alex is currently pursuing her Ph.D. in the Department of Theatre & Performance at The Graduate Center, CUNY. Under this framework, she taught Theatre History at Hunter College from 2019-2021.
Writing Intensive Advisory Committee (WIAC)
Shereen Inayatulla, English, WAC Coordinator
Matt Garley, English, WAC Fellows Coordinator
Billy Metallinos, Business and Economics
Helene DePalma, Health Professions
Dawn Roberts-Semple, Earth and Physical Sciences
Meet the WAC coordinators and fellows!