Meet the WAC Fellow coordinators!
WAC Coordinator: Writing Fellows and Assessment, and Faculty Director of the Writing Center
Jonathan will oversee the faculty-fellow collaboration requests and all projects related to the cohort of six new Graduate WAC Fellows. Please feel free to contact him if you would like to work with a Fellow on designing writing assignments, rubrics, in-class writing activities, and/or offering workshops for students on effective writing practices.

Jonathan can be reached at jhall1@york.cuny.edu or extension 5331.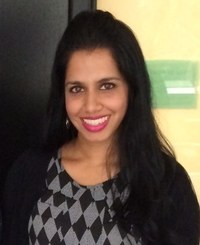 WAC Coordinator: Writing Intensive Courses and Student Advisement, and Assistant Professor of English
Shereen really enjoys working with the Writing Fellows as they pursue various projects to help faculty, departments, and programs develop their courses, assignments, and support materials to help improve student writing at York. As WAC Coordinator for Writing Intensive (WI) courses, she monitors and assesses the progress of WI courses, advises students about WI requirements, and promotes faculty development in writing pedagogy. 
Shereen can be reached at sinayatulla@york.cuny.edu or extension 5187.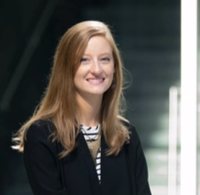 Elizabeth S. Hawley
Elizabeth S. Hawley is a PhD Candidate at the CUNY Graduate Center. Her dissertation analyzes art production in Santa Fe, New Mexico during the early twentieth century, putting the works of American Modernists who visited the area into dialogue with the works of Native artists from the surrounding Pueblos. Hawley earned her MA at the Courtauld Institute of Art, and her AB at Harvard University. She recently completed a Museum Research Consortium Fellowship in the Department of Architecture and Design at the Museum of Modern Art, New York, where she undertook research on Frank Lloyd Wright's use of Native and Meso-American imagery in his architecture and decor.
Contact: ehawley@gradcenter.cuny.edu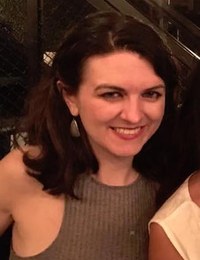 Charlotte Thurston
Charlotte Thurston is a PhD candidate in English at the Graduate Center, where she is working on a dissertation on scenes of imprisonment in early modern drama. She teaches writing and literature courses, and has taught at a variety of CUNY campuses; she also works as a Writing Center tutor at Yeshiva University, and has worked as an advocate for graduate students on health and wellness issues. As a Writing Fellow, she will be developing resources for Multilingual Learners (MLL) across the disciplines.
Contact: cthurston@gradcenter.cuny.edu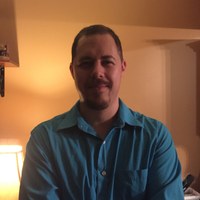 Ky Woltering
Ky Woltering is a PhD Candidate in Modern German and American History at the Graduate Center. His Dissertation, "A Christian World Order:" Protestantism, Democracy and US Foreign Aid to Germany, 1945-1961, considers American and German Protestants' relationship toward democracy and Western integration in the aftermath of The Second World War. Ky has taught a variety of American, European and World History courses at Hunter and Baruch Colleges. As a Writing Fellow at York, he will be serving as the Blackboard Administrator and Writing Intensive Course Digital Liaison.
Contact: kwoltering@gradcenter.cuny.edu
Matthew Chrisler
Matthew Chrisler is a PhD student in Anthropology at the Graduate Center. His dissertation project examines the ways that education reform non-profits addressing racial inequality produce institutional forms of expertise in Phoenix, Arizona, which he contextualizes within histories of state formation, racial justice movements, and civil society poverty projects from the early 20th century into the 21st century. Matthew earned his Bachelors in Anthropology at the University of California at Riverside, where he completed a thesis in medical anthropology on cross-cultural perspectives of childhood supervision in Riverside, California. Matthew has taught courses at Hunter, Brooklyn, and Queens, helping students understand the ways their lives are informed by structures of culture, politics, economies, ecology, and technology.
Contact: mchrisler@gradcenter.cuny.edu
Milushka Elbulok-Charcape
Milushka Elbulok-Charcape is a PhD candidate in the Learning, Development, and Instruction Educational Psychology program at the CUNY Graduate Center. Her dissertation topic focuses on mentorship in Science, Technology, Engineering, and Mathematics (STEM) education. Other research interests include: science academic identity in STEM education, vocabulary development in emergent bilinguals, and validity of multi-cultural assessment. She has taught a variety of psychology and educational psychology courses at Brooklyn College. Currently, she is employed as an adjunct instructor at Brooklyn College and holds a number of research positions at other CUNY institutions. At York College, she is a WAC Fellow, where she serves as the Newsletter Editor and the Style Guide Coordinator.
Contact: mcharcape@gradcenter.cuny.edu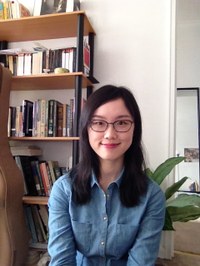 Ting Zhang
Ting Zhang is a PhD student in Comparative Literature at the Graduate Center.She is interested in exploring ethics and literature, and currently she is working on the topic of individualism and social forms in the Nineteenth-century British novels.Ting got her BA and MA degrees at the English Department of Peking University, China. She has taught writing and literature courses at CUNY campuses. As a Writing Fellow at York College, she will be the webmaster, taking care of the WAC website. 
Contact: tzhang@gradcenter.cuny.edu