Coordinators, Fellows, and WIAC
Meet the WAC coordinators and WAC fellows!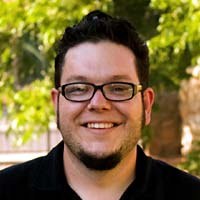 WAC Coordinator: Writing Fellows and Assessment, Member, Writing Intensive Advisory Committee

Matt will oversee the faculty-fellow collaboration requests and all projects related to the cohort of WAC Fellows. Please feel free to contact him if you would like to work with a Fellow on designing writing assignments, rubrics, in-class writing activities, and/or offering workshops for students on effective writing practices.

Matt can be reached at mgarley@york.cuny.edu or extension 3870. 
Interim WAC Coordinator: Student Advising and Writing Intensive Courses, Chair of the Writing Intensive Advisory Committee
Shereen Inayatulla (pronouns she/they) is an Associate Professor of English and the WAC coordinator of writing-intensive (WI) courses and student advisement. Prof. Inayatulla specializes in Composition and Rhetoric. Her research areas include critical pedagogy, literacy studies, queer and postcolonial feminist theories, and autoethnography.

Shereen Inayatulla can be reached at sinayatulla@york.cuny.edu.
Emilia Gambardella

Emilia Gambardella is a Ph.D. student in the department of Comparative Literature (Italian Specialization) at The Graduate Center, CUNY.  Her research focuses on fairy tales, fantasy, and anthropomorphism in Italian and American literature and animated film. She holds a BA in Italian Studies from Smith College and an MA in Comparative Literature from The Graduate Center, CUNY.  She has taught Italian at Hunter College, CUNY, Fordham University, and Sarah Lawrence College.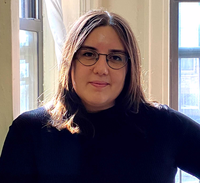 Sandra Moyano-Ariza
Sandra Moyano-Ariza is a fifth-year doctoral candidate in English at The Graduate Center, CUNY. Her research works at the intersection of philosophy and digital technology, with a focus on dating apps and their cultural representations of algorithmic love. She holds a BA in English and an MA in Comparative Literature from University of Barcelona, and an MA in Liberal Arts from The Graduate Center. She has taught at Queens College and Baruch College, CUNY.

Elyse Singer

Elyse Singer is a Ph.D. Candidate in Theatre and Performance, with Film Studies Certificate, at The Graduate Center, CUNY, and a WAC Fellow at York College. She is the recipient of the 2020 Helen Krich Chinoy Dissertation Fellowship and a 2020-21 Huntington Library Fellowship. Singer teaches at Brooklyn College's Feirstein Graduate School of Cinema, City College of New York, and NYU's Tisch School Department of Dramatic Writing. Founding Artistic Director of the OBIE-award winning theatre company Hourglass Group, she received an M.A. in Theatre from Hunter College and her B.A. in American Studies (Literature and Film) from Yale.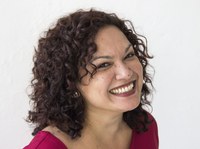 Jennie Youssef

Jennie Youssef is a Ph.D. candidate in Theatre and Performance at the Graduate Center, CUNY. Her interests include food, identity, and race in the early modern period, translation and adaptation, and new media. She recently presented her paper titled, "Zambra, Codes of Honor, and Moorish Dress: Transculturation in Calderón's Love after Death," at the International Conference of Young Researchers for Theatre Studies, which received The Medieval and Renaissance Drama Society's Alexandra Johnston Award in 2020. In 2017, she won the Renaissance Studies Graduate Student Essay Prize for "A Querelle of Queens: An Alternate Reading of Antoine de Montchrestien's La Reine D'Escosse." Previous credits include: Decadent Acts at Dixon Place, There Are No Camels in Beirut (Reading), and Radio COTE with Co-Op Theatre East.
Writing Intensive Advisory Committee (WIAC)