Coordinators, Fellows, and WIAC
Meet the WAC coordinators and fellows!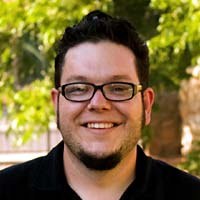 WAC Coordinator: Writing Fellows and Assessment, Member, Writing Intensive Advisory Committee

Matt will oversee the faculty-fellow collaboration requests and all projects related to the cohort of WAC Fellows. Please feel free to contact him if you would like to work with a Fellow on designing writing assignments, rubrics, in-class writing activities, and/or offering workshops for students on effective writing practices.

Matt can be reached at mgarley@york.cuny.edu or extension 3870. 
WAC Coordinator: Student Advising and Writing Intensive Courses, Chair of the Writing Intensive Advisory Committee
Shereen Inayatulla (pronouns she/they) is an Associate Professor of English and the WAC coordinator of writing-intensive (WI) courses and student advisement. Prof. Inayatulla specializes in Composition and Rhetoric. Her research areas include critical pedagogy, literacy studies, queer and postcolonial feminist theories, and autoethnography.

Shereen Inayatulla can be reached at sinayatulla@york.cuny.edu.
Sandra Moyano-Ariza
Sandra Moyano-Ariza is a doctoral candidate in English at The Graduate Center, CUNY. Her research works at the intersection of philosophy and digital technology, with a focus on dating apps and cultural representations of algorithmic love. She holds a BA in English and an MA in Comparative Literature from University of Barcelona, and an MA in Liberal Arts from The Graduate Center. She has taught at Queens College and Baruch College, CUNY.
Sai Ying Ng
Sai Ying Ng is a fifth-year PhD student with the Philosophy Department at The Graduate Center, CUNY. Her research is primarily focused on interpreting Plato's epistemology through the lens of 20th century philosophy of language, but she is also interested in broader questions at the intersection of philosophy of language, aesthetics, and ethics. Since graduating from Yale-NUS College in 2017 with a BA (Hons), she has been working on various projects that sees philosophy as pedagogy: We The People, a podcast on racial and social justice issues in the classroom, Socially Conscious Pedagogy Focus Group with the CUNY GC Teaching and Learning Center, as well as Corrupt the Youth, a high school philosophy outreach program. She is also one of the Kripke Fellows at the Saul Kripke Center, and currently teaches at Queens College.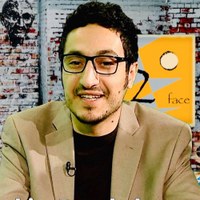 Brahim Rouabah
Brahim Rouabah is a PhD student in Political Science at the CUNY Grad Center and a teaching fellow in political science at Brooklyn College. His research focuses on issues related to decolonial theory, knowledge production, colonialism and the origins of capitalist property relations. His publications have appeared in various outlets including: the Review of African Political Economy, Middle East Law and Governance, The Frantz Fanon Foundation, Africa is a Country, Jadaliyyah and the HuffPost Maghreb among others.
Beth Sherman 
Beth Sherman is a PhD candidate in English at the CUNY Graduate Center. Her research focuses on representations of female madness in popular Victorian fiction. She received an MFA in creative writing and an MA in English from Queens College, where she teaches in the English department. Her fiction, poetry and articles have appeared in numerous publications, including Dickens Studies Annual, James Joyce Quarterly, Newsday and The New York Times and is forthcoming in Modern Language Studies. She has also been nominated for a Pushcart Prize and Best of the Net and has written five mystery novels.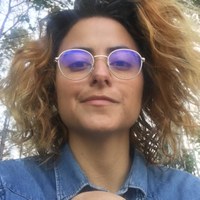 Alex Viteri

Alex Viteri is a South American performer and scholar based in Berlin. These days, working mostly at the threshold of the visual arts and performance. She is drawn to practices that consider aesthetic theories reflecting on nature and the environment, and is part of an ever-growing group of artists interested in considering sites, ecosystems, and nonhuman subjects as collaborators. Inspired by feminist descolonial activists and scholars, her academic research cares for Andean modes of knowledge and the sharing of brown affects. Alex is currently pursuing her Ph.D. in the Department of Theatre & Performance at The Graduate Center, CUNY. Under this framework, she taught Theatre History at Hunter College 2019-2021.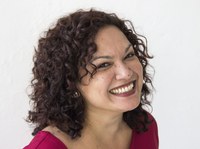 Jennie Youssef

Jennie Youssef is a Ph.D. candidate in Theatre and Performance at the Graduate Center, CUNY. Her interests include food, identity, and race in the early modern period, translation and adaptation, and new media. Her paper, "Zambra, Codes of Honor, and Moorish Dress: Transculturation in Calderón's Love after Death," received The Medieval and Renaissance Drama Society's Alexandra Johnston Award in 2020 and will be published in the forthcoming issue of ROMARD. In 2017, she won the Renaissance Studies Graduate Student Essay Prize for "A Querelle of Queens: An Alternate Reading of Antoine de Montchrestien's La Reine D'Escosse." Previous credits include: Decadent Acts at Dixon Place, There Are No Camels in Beirut (Reading), and Radio COTE with Co-Op Theatre East.
Writing Intensive Advisory Committee (WIAC)