Meet the WAC coordinators and WAC fellows!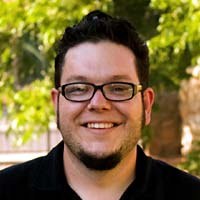 WAC Coordinator: Writing Fellows and Assessment, Member, Writing Intensive Advisory Committee

Matt will oversee the faculty-fellow collaboration requests and all projects related to the cohort of WAC Fellows. Please feel free to contact him if you would like to work with a Fellow on designing writing assignments, rubrics, in-class writing activities, and/or offering workshops for students on effective writing practices.

Matt can be reached at mgarley@york.cuny.edu or extension 3870. 
WAC Coordinator: Student Advising and Writing Intensive Courses, Chair of the Writing Intensive Advisory Committee
George Lam, assistant professor of music, assumes the role of WAC coordinator of writing-intensive (WI) courses and student advisement this academic year. Lam coordinates the music program at York and is co-artistic director of the new opera ensemble Rhymes With Opera. He studied composition and music education at Duke University, the Peabody Conservatory of Music, and Boston University. Current projects include The Emigrants for New Morse Code and Shrewsbury Fair for Oak Middle School in Shrewsbury, MA.
George Lam can be reached at glam@york.cuny.edu.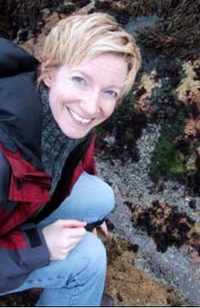 Elizabeth Alter

Member, Writing Intensive Advisory Committee
Elizabeth Alter, associate professor of biology, is a member of the WAC advisory committee. She holds a Ph.D. from Stanford and uses molecular phylogenetic methods to understand the evolutionary histories of species and populations, especially in the marine environment. Her work examines the genetic vestiges of past environmental and ecological conditions and draws from evolutionary genetics, phylogenomics, and population modeling.
Fenio Annansingh-Jamieson

Member, Writing Intensive Advisory Committee
Fenio Annansingh-Jamieson, assistant professor in the department of business and economics, is a member of the WAC advisory committee. She holds a Ph.D. in information studies from the University of Sheffield. Her areas of expertise include organizations, management, and information systems; knowledge management and knowledge leakage; risk management; Internet security and safety; and assessment in higher education.
Luca Ambrogiani

Luca Ambrogiani is a Ph.D. candidate in Comparative Literature at the Graduate Center and a new WAC fellow at York. He is interested in exploring the relationship between popular literary genres and their adaptations in media, and his research focuses on detective fiction and the supernatural in literature. Before his doctoral work, he earned a bachelor's and master's degree in Foreign Languages and Literatures at the University of Urbino. He has been teaching at Lehman college for the past two years.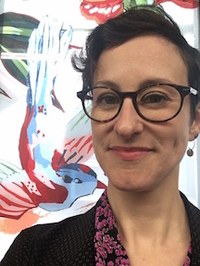 Katie Entigar
Katie Entigar is a Ph.D. candidate in Urban Education at the Graduate Center of CUNY. She focuses on the nonprofit education of adult immigrants, and she is currently exploring the roles of dialogue, silence, and resistance in language education. Katie has a background in applied linguistics and has taught ESL in the U.S. and abroad for over 13 years and courses on second language acquisition and bilingual education at City and Hunter Colleges. She supports immigrant-rights activism in New York City.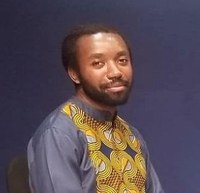 Hamadi Henderson

Hamadi Henderson is a PhD student in the Educational Psychology department at the CUNY Graduate Center. He earned his bachelor's degree from Dartmouth College in Psychological and Brain Sciences and his subsequent master's degree from Hunter College in Educational Psychology. His studies at the Graduate Center focus on the use of video games and multimedia tools in education. He is currently completing a dissertation investigating the use of virtual reality technology in management among child oncology patients at the Children's Hospital at Montefiore where he serves as a Technology Ambassador.
Nicole Paronzini

Nicole Paronzini is a Ph.D. student in Comparative Literature - Italian Specialization at The Graduate Center, CUNY and a new WAC fellow at York College. Her doctoral research focuses on the relationship between women and domestic space in modern and contemporary Italian female writers. She holds a BA and MA from Università Statale in Milan, Italy and a second MA in Italian Studies from Boston College. She currently teaches in the European Languages Department at Queens College, in the Languages and Literatures Department at Saint John's University and will be a returning TA for the CORE Curriculum at New York University.
Katherine Payne

Katherine Payne is a Ph.D. candidate in Comparative Literature at CUNY Graduate Center and a WAC fellow at York College. She studies postmodern fiction and poetry and the intersection between nonfiction content and poetic forms. She is the co-translator of Power of Gentleness: Meditations on the Risk of Living by Anne Dufourmantelle. She received her M.F.A. in Creative Nonfiction Writing and Literary Translation from Columbia University. She also leads free creative writing workshops in New York City.