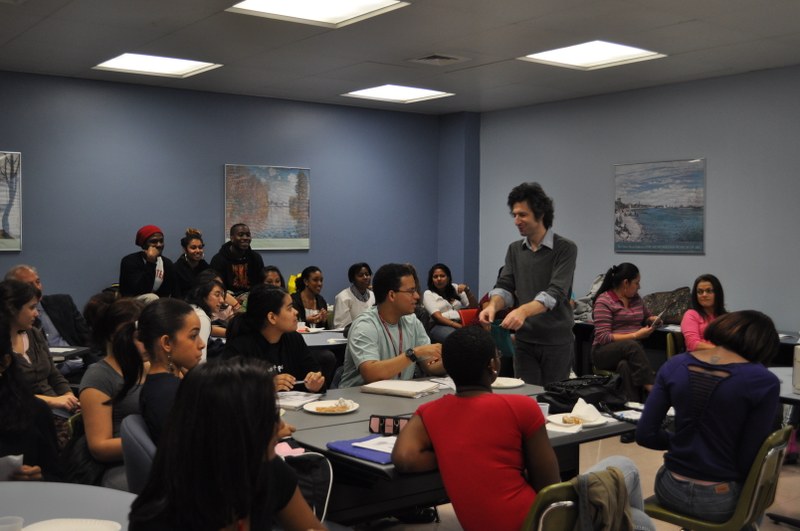 CEAFE (Elementary Algebra) Workshops
The CEAFE (Elementary Algebra) workshop is for students who are not exempt from the mathematics skills tests and do not pass the ACCUPLACER 5 entrance test.
Workshop Details
Allows students to achieve required placement scores to become eligible to enroll in the college.
Workshops contain quizzes, homework, midterm and final.
Workshops typically run for two weeks, 7 or 8 days, Mondays to Fridays, days or evenings.
Workshops typically run from April through July for fall semester enrollment and from October through January for spring.
Passing a workshop is based on the average of class grades and a CUNY online test.
Passing students must take the ACCUPLACER 6 test in order to be placed in Math 120 or Math 121.
Note: Students who scored below 40 on the ACCUPLACER 5 exam are required to take an online Pre-Algebra workshop before they can register in the Elementary Algebra (M5) workshop.
Registration and Contact Information
To register come to Room 1C17, from 9:00 am to 5:00 pm, Monday to Friday.
To get more information call 718-262-2321 or 2320 or email success3@york.cuny.edu