The Food Pantry is Open & Ready to Serve You!
Hungry for Knowledge, the York College's food pantry, is open Monday through Thursday, 10:00 AM - 4:00 PM.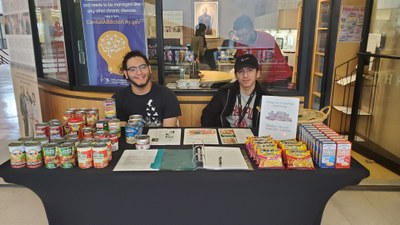 Grab-and-go items are available for students who may want a quick snack.  Students are also invited to place orders with our pantry staff, for items to be taken home.  All students are invited to come to the pantry and find out more about our services.  We also provide healthy and delicious recipes utilizing some of our pantry items.  Stop by Room 3M02 today.