Professor Zhou's Making Chemistry Dept. and York Proud
Chemistry Professor Zhu Zhou has been awarded a major research grant as principal investigator.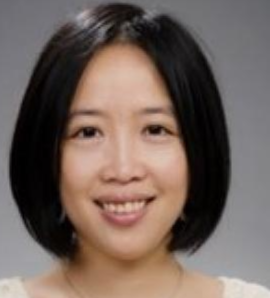 According to the Office of Sponsored Research, the funds come from the National Institutes of Health/National Institute of General Medical Sciences.  The award is for 4 years for a total of $794,611.  The first year award is for $195,750. 
Additionally, Dr. Zhou has been selected for the 2022 Butler-Williams Scholars award by the National Institutes on Aging (NIA). NIH R16 awards support investigator-initiated research projects in all NIH mission areas and are open to faculty at institutions that award science degrees (bachelor and/or graduate degrees), receive limited NIH research support, and serve students from groups underrepresented in biomedical research.
It "seeks to develop and sustain research excellence of faculty investigators and provide students with research opportunities while catalyzing institutional research culture and enriching the research environment."
The Butler-Williams Scholars Program allows early career researchers interested in aging and health disparities research the opportunity to grow their network, improve grant writing skills, and learn more about National Institute on Aging-supported science.
"These awards recognize Professor Zhou's important contributions to the field of clinical pharmacology and illustrate her leadership in the field," said Dr. Emmanuel Chang, department chair. "She has also received recognition from professional societies, such as the American Society for Clinical Pharmacology (ASCPT) that recently elected her Chair in the area of Regulatory Science and got featured in the May issue of Clinical Pharmacology & Therapeutics as the Member of the Month. Such successes bode well for the future of the department and the college."
Dr. Zhou, is excited that a cross-section of students get to benefit from her research expertise.
"I am committed to mentoring students who are underrepresented and [I] have extensive mentorship experience both at the University of the Pacific and York College/CUNY," Zhou says. "I have mentored 19 trainees on three levels, undergraduate students, MS students, PharmD students, and one visiting scholar; the majority of them are [women] of color. With the NIH R16 grant and the support from the college, I expect to attract a larger, more diverse pool of trainees."
Professor Zhou has distinguished herself as a first-time applicant receiving such grant application outcomes. She is in heady company with other NIA Butler Williams awardees this year hailing from top universities such as Harvard, Yale, Standford and Columbia [Universities].
"I am very lucky to receive an exceptional score and get this award. But without the help from college and my collaborator at Washington State University, and also iMERS program at the University of Kentucky, I [would] not be able to make it. Specifically for my college, my mentors in the department, Drs. Emmanuel Chang and Ruel Desamero provided lots of useful suggestions, Dr. Yolanda Small in the Chemistry Department; and Dr. Louis Bradbury in the Biology Department shared their tips on their successful experiences as awardees," said Zhou. "Additionally, I received generous support from my Dean, Dr. George White and Provost, Dr. Derrick Brazill. I am very grateful for their time and help."  
Dr. Zhou's research focuses on pharmacokinetics/pharmacodynamics. Her research interests include using different experimental techniques, analyzing data from preclinical and clinical, and building models with multiple software packages to predict drug response and disposition. Another research focus is related to drug-drug and herb-drug interactions.
Her areas of expertise are in Pharmacokinetics and Pharmacodynamics, Drug-Drug Interactions and Regulatory Science. Dr. Zhou has published articles, co-chaired conference sessions at different meetings and has been called upon as an expert speaker both in the US and abroad. In addition to her excellent academic work, Dr. Zhou is an active contributor to scientific communities. She is recently selected as a diversity, equity, and inclusion (DEI) leader for ASCPT in National Science Foundation (NSF) funded- ACCESS+ program. Additionally, she serves as Chair for the Regulatory Science Community of ASCPT and Vice-President for Education for the American Chinese Pharmaceutical Science Association.