Prof. Paglione Involved in Establishing Tuition-free CUNY MS in Astrophysics
The City University of New York (CUNY) has announced it is launching a tuition-free astrophysics master's program with "generous funding" from the Simons Foundation.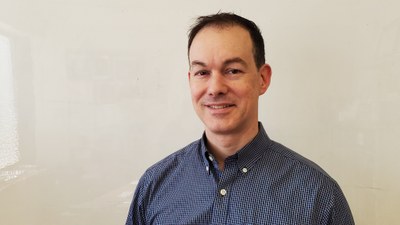 The intent, according to a CUNY release, is to "diversify the field and help students excel in the STEM workforce. York astrophysics professor, Dr. Timothy Paglione of the Earth and Physical Sciences department, was part of the team that created the program and opportunity that will benefit York and other CUNY students. The program's students will receive free graduate education in this growing field.
"I've spent the last couple [of] years helping to write the masters proposal," says Dr. Paglione, one of York's dedicated faculty scholars, who is also dedicated to service. "It's [very] exciting. My colleague Dr. Jillian Bellovary [a professor of physics] at Queensborough Community College and the Graduate Center] is the PI of the grant and director of the new master's program. It was her idea and she initiated every step in the process. In my role as chair of our collaboration, CUNY Astro, and as PI of our undergraduate program, AstroCom NYC, I helped write the masters proposal, facilitated meetings with partners like the GC and CCA (the Flatiron Institute Center for Computational Astrophysics), and provided input on the Simons grant proposal. I serve on the recruitment committee of the masters."
A CUNY Graduate Center release sums up the need for establishing the program with the Simons Foundation's funding.
"Astrophysics is one of the most popular science fields, igniting the imaginations of many as they learn about it from television shows or news of space exploration. Like many other STEM fields, though, it lags in attracting students of color. Studies have shown the benefits of diversity in STEM fields, but making the science, technology, engineering, and math fields accessible to underrepresented minorities has challenged both scientists and educators. One stumbling block is the cost of graduate education, particularly at the master's level, where scholarships and stipends are rare. With the generous support of the Simons Foundation, the CUNY Graduate Center is introducing a comprehensive and fully funded Astrophysics master's program that alleviates the financial and educational impediments that hold back many aspiring scientists." 
The two-year graduate program will launch in fall semester 2022. Congratulations to Dr. Paglione, Dr. Bellovary and everyone else involved in bringing this important opportunity to our CUNY students.
*Professor Paglione is an astrophysicist primarily studying the most energetic objects in the universe in gamma-rays. He has also been a Research Associate at the American Museum of Natural History for many years, and was the Project Scientist on their last four major space show productions in the Hayden Planetarium. Every month he hosts an Observatory Public Open Night on York's campus where the college and greater Queens community are invited for free star gazing.