Dr. Juana Ramos Publishes New Literature
A selection of Dr. Juana Ramos' poems has been published in French as part of an anthology of Central American contemporary poetry compiled and translated by the French writer Marie-Christine Seguin.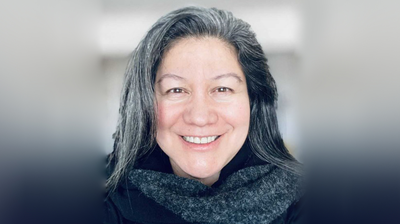 According to Dr. Ramos, this anthology is included in the French journal "Attaques #4." The journal, "edited by Laurent Cauwet, is a review of critical poetry that crosses interventions (poetic, artistic, theoretical) by authors from Europe, the African continent, and Latin America. "It reflects and develops on decolonial bases, confronting the realities and modernities of the different continents and countries, and refuses what the institution is working on: the 'avant-garde formalisms,' by reinterpreting the notion of commitment," says Professor Ramos (This information comes from the les presses du réel web site). 
See more on the anthology here.
An anthology of critical and political poetry: Leslie Kaplan, Rothenberg, arts and critical positions, an anthology of contemporary Central American poetry, a catalog of visual poetry, a dossier on the Brazilian concrete poetry group Noigandres, new translations of William Blake by Jean-Jacques Viton, poetic projects by Frédéric Acquaviva, Amandine André, Julien Blaine, Sylvain Courtoux, Carmen Diez Salvatierra, Jalal El Hakmaoui, Liliane Giraudon, Alain Jugnon, Fabienne Létang, Marius Loris, Vannina Maestri, Laurent Marissal, Fatima Mazmouz, Jean-Luc Parant, Nadège Prugnard....