Dean White Nominated to Serve on NSF Panel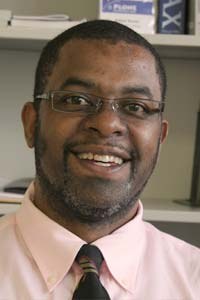 Dr. George White, interim dean of the York College School of Arts and Sciences, has been nominated to serve on a National Science Foundation review panel.
Specifically, he will be "one of the panelists for the Faculty Early Career Development Program ("CAREER"), which aims to broaden participation and racial equity research in STEM fields."
According to the letter nominating Dr. White, the Faculty Early Career Development Program "is an NSF-wide activity that offers the Foundation's most prestigious awards in support of early-career faculty who have the potential to serve as academic role models in research and education and to lead advances in the mission of their department or organization."
Dr. Henry Frierson,  Associate Vice President and Dean of the Graduate School and professor of educational psychology at the University of Florida, recommended Dr. White to NSF. Dean White will serve remotely starting October 12-13. York College is honored that Dr. White has been asked to serve in this capacity; and proud of the many students and faculty who have received NSF grants throughout the years.
**Dr. White's areas of expertise include U.S. Diplomatic History and African American History. In addition to his Ph.D., Dr. White also has a J.D. from Harvard Law School and has taught courses or portions of courses on the impact of the American legal system on society."