Cardinal Close Up: Clinical Trial Management Master's Program
Gabriel C'Blaise Ogbennaya, Class of 2021, is a Clinical Trial Manager at Montefiore Medical Center.
Gabriel C'Blaise Ogbennaya always knew he wanted to pursue a career in the health field. He grew up surrounded by health professionals including his mother, a nurse, and his uncle, who is a doctor. After obtaining an undergraduate degree in biology at York College, he set his sights on physical therapy school. But while waiting for that program to begin, he decided to explore York Master's Program in Clinical Trial Management. Once he started the program, there was no turning back; he had found his calling.
Now, two years after graduating, he has quickly risen to the role of Clinical Trial Manager at Montefiore Medical Center, Albert Einstein College of Medicine in the OB/GYN department. He works on studies on family planning, including contraception and pregnancy.
In this interview, he shares tips on landing a first position, succeeding in the role, accessing whether you are ready for promotion, and finding balance.
If possible, do an internship your final semester. If you have an opportunity, complete an internship in your last semester because it will give you leverage when you begin applying for positions. My first hands-on experience was at Jacobi Medical Center working alongside and learning from their Clinical Research Coordinators. My internship prepared me for my first job as Clinical Research Coordinator (CRC) working on oncology studies for prostate and breast cancer at Memorial Sloan Kettering Hospital.
For a successful interview: research, listen, and demonstrate your knowledge. Before you interview, familiarize yourself with the skills the role demands. The interviewer will debrief you on the team and the work they're doing. Listen to what they have to say. Then, based on your knowledge of the role, express what skills you can bring to the table. And don't forget to use some of the terminology you've learned in the program to demonstrate your understanding of the work.
After you start your job, get to know your team. While it is essential to know who your supervisor's expectations, it is critical to familiarize yourself with the rest of the team. Clinical trials management is a collaborative effort. Get to know the regulatory coordinators, the people who handle the paperwork, and your colleagues who are patient-facing. They can answer any questions and provide guidance when needed. You should also keep a summary of your institution's or company's SOP (Standard Operating Procedure) and a step-by-step order of things applicable to you handy in case you need it.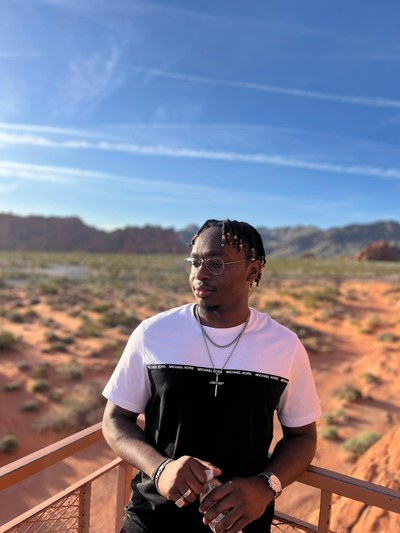 When you are a CRC you do a lot of the groundwork. You are on the front lines of the clinical trials doing consents, data entry, screenings, and enrollments. Attention to detail is critical because the bulk of the work falls on you. Your clinical trial protocol has to be your best friend for the study.
Give yourself six months to master your role. Within six months at a place, you will know if the job is a fit for you. If you are qualified to do the job, it doesn't matter the position (or even if you studied the topic or have done it before), by the six-month marker that's when you can say, "I can do this job.". After one year, that's when you can say, "I have experience doing this job."
Get ready for promotion. You are ready for promotion when you can complete all of your job duties as well as take on additional responsibilities. That can come anywhere from the first year to two years or more. What has to be clear is mastery of your current role, actively completing all of the tasks expected, and still having time to assist other team members or investigators who may need additional assistance.
Time management and work/life balance are vital. Studies can be very hectic. Sponsors can demand a great deal, and so can the PI (Principal Investigator). So, when you are working on clinical trials, you can get burned out very easily. There is nothing wrong with being a hard worker but you also have to be smart about it. Sometimes the timeline may not be feasible, so it is critical to communicate with your supervisor if you find completing the task challenging.
Academia offers opportunities for mentorship and coaching. A lot of institutional environments, especially academia, are all about helping you develop, grow and learn. I haven't met a PI who wouldn't mind someone coming to them and saying, "Hey, I would like a mentor, or someone to coach me in this field." Everybody is super helpful in pointing you in the right direction. It is a teaching environment so there are plenty of opportunities to learn new things.
Clinical Trial Management is a team-centered environment. What I like most about my work is that it is a team environment. Many jobs can be done individually, but the job becomes much easier when you have the proper support from your team members. If your team is great, you will love the work. And working with my team is the thing I love the most about the field.