York Gets Large NSF S-STEM Grant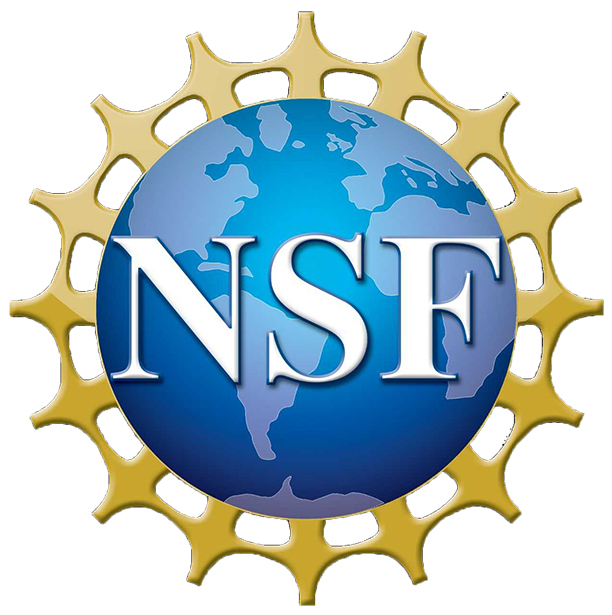 York College, CUNY has been officially awarded the prestigious NSF S-STEM grant of $649,955.
The project entitled, "Providing Scholarships and Interdisciplinary Cohort Experiences to Increase Retention and Graduation of STEM Undergraduates in Chemistry, Computer Science, Mathematics, and Physics" was achieved by faculty colleagues across departments.
The program's overarching goal is to increase the retention and degree completion of undergraduates in STEM majors. The project will provide renewable scholarships for academically talented students with financial needs seeking bachelor's degrees in chemistry, computer science, mathematics, or physics. Selected S-STEM scholars will receive up to $6,000 annually, and upon satisfactory progress, the scholarships will be renewed for up to four years of enrollment.
The project emphasizes interdisciplinary cohort building and peer monitoring in which the scholars will participate in cohorts from their freshmen year via math and independent study courses. In their first year, scholars will benefit from improvements to their foundational math courses, a key component contributing to persistence and retention in STEM disciplines. The seminars for Sophomores through Seniors will bring together scholars from multiple years across STEM departments with a faculty member who will guide their work and act as a mentor as the group explores a multidisciplinary STEM project.
The co-generative dialogue method, proven successful at the K12 level, will be applied to course-based mentoring to improve peer-to-peer and faculty-student interactions and students' cohort building experience.
The five-year grant is led by principal investigator Dr. Thitima Srivatanakul, Assistant Professor in the Department of Mathematics and Computer Science, along with co-principal investigators Dr. Radoslaw Wojciechowski, Associate Professor of Mathematics, Dr. Leslie Keiler, Professor of Teacher Education, Dr. Fenio Annansingh- Jamieson, Associate Professor in the School of Business and Information Systems and Interim Provost, Dr. Derrick Brazill. Dr. Efstathia Korkou, a senior personnel on the project, will oversee promotional, recruitment, and marketing materials for the project. The funding began on January 15, 2021, and will end on December 31, 2025.
"We hope to do as much as we can to ease financial hardships for our STEM scholars that will be funded through this grant and prepare them for graduate programs or future careers in the STEM fields, says Dr. Srivatanakul. "As York is located in one of the most ethnically diverse areas in the country, we see this as a great opportunity to diversify the STEM workforce in the community."
"This grant is an exciting opportunity for students and faculty alike. I look forward to the opportunity to support and work with students from early on in their time at York to complete their degrees and keep in touch following graduation. York College has always offered opportunities for student mentorship, and it is nice to contribute to these efforts in a structural way," says Dr. Wojciechowski.
"The work we do on this grant will benefit the participating Scholars directly and contribute to understanding the best ways to support students who have been underrepresented in STEM succeed as undergraduates and progress to further study or employment in STEM. Our research will provide insights for other universities who are seeking to diversify the STEM academic community and workforce," says Dr. Keiler
"It is no coincidence that York College was awarded this prestigious NSF STEM grant," says Dr. The grant further solidifies the College's long-standing tradition and commitment to STEM education. York College is a great place for academically talented and underserved students to pursue their STEM career goals," says Dr. Annansingh-Jamieson
Dr. Korkou added, "We hope to recruit and financially help bright and promising York College STEM scholars and guide them through the successful completion of their degree. More than ever, #WeAreOneYork, and we are all into this STEM effort together." 
The college is now in the process of recruiting incoming Freshmen for the Fall 2021 cohorts. For  details, visit https://www.york.cuny.edu/s-stem
The S-STEM Scholarship Program is Funded by National Science Foundation (NSF), Grant Award #2030396.