Foundation Member Nominated for Hochul Cabinet
York College is pleased to share that a York College Foundation Board member has joined Governor Kathy Hochul's cabinet.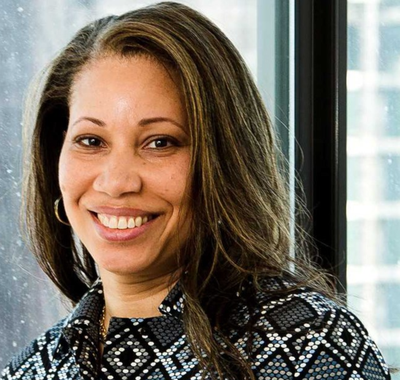 Ms. Hope Knight, president and CEO of the Greater Jamaica Development Corp., (GJDC) since 2015; and York College Foundation Board member and chair of the Advancement Committee and the Board Development-Nominating Committee, has been nominated by Governor Hochul to the post of Commissioner of The Department of Economic Development and President and CEO of Empire State Development. Knight has now resigned from the York College Foundation Board to take on this exciting new role.
"Ms. Knight has served well in both roles and York College is proud of and excited for her to lead in this new statewide role, says Dr. Berenecea Johnson Eanes, president of York College. "We have been very fortunate to have had Ms. Knight's service on our board, but happily cede her service for this important new role in our state. We wish her well and know that our loss is our state's gain."
In her role at GJDC, Knight has advanced the economic growth, community-building, and sustainable real estate development that has immeasurably revitalized and strengthened the Southeast Queens region. Ms. Knight also serves on the New York City Planning Commission, as a Commissioner. Prior to leading GJDC, she was Chief Operating Officer of the Upper Manhattan Empowerment Zone overseeing over $150 million in investments, leveraging over $1 billion in private capital, and working on projects such as the East River Plaza, Potamkin East Harlem and the Victoria Theater & Hotel. She also served as Vice President at Morgan Stanley in the Institutional Equities Division, U.S. and as Vice President of Strategic Planning and E-Commerce, Morgan Stanley, Japan and much more.
"Hope Knight has the experience and the gravitas to serve in this essential new role and we could not be happier for her," says Dr. Eanes. Governor Hochul is staying true to her promise to have a talented and diverse administration and we applaud her bold moves thus far."