Executive Leadership Breakfast
Dr. Berenecea Johnson Eanes, President of York College, invites you to a virtual Executive Leadership Breakfast on Thursday, September 17 at 9:00 am, featuring a keynote address by Ms. Sheena Wright, President & CEO of the United Way of New York.
The York College Executive Leadership Series was founded in 2005 in the aftermath of Hurricane Katrina. Previous speakers have included David Neeleman, founder and ex-CEO of Jet Blue Airways; William C. Thompson, former NYC Comptroller; Christine Quinn, former New York City Council Speaker, Jonathan Mariner, former Major League Baseball CEO and many more.
Register in advance for this meetingRegister
After registering, you will receive a confirmation email containing information about joining the meeting.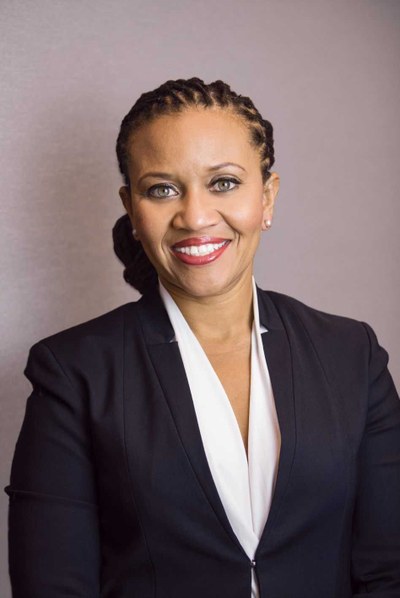 Sheena Wright is the first woman to lead United Way of New York City (UWNYC) in its nearly 80-year history. Part of the United Way worldwide network, UWNYC is a trusted partner to more than 300 community-based organizations, foundations, corporations, and city and state government agencies and aligns and activates them around a shared agenda to tackle the complex challenges of low-income New Yorkers.
Sheena took the reins at UWNYC the day that Hurricane Sandy hit in 2012. She met that challenge, raising $11 million in disaster relief. In her tenure as President and CEO, Sheena has lead a transformation of the organization—actualizing a Collective Impact strategy, and refocusing UWNYC's support of low-income New Yorkers towards self-sufficiency. In 2013, Wright spearheaded ReadNYC, the flagship initiative of UWNYC to strengthen families and improve grade-level reading by third grade in our City's most-challenged communities.
Prior to joining UWNYC, she served as President and CEO of the Abyssinian Development Corporation. Sheena is a graduate of Columbia University, received her law degree from Columbia Law School. She was born and raised in the South Bronx and now lives in Harlem, New York with her 3 sons and daughter.
About York College
York College of the City University of New York was founded in 1966 and is home of the CUNY Aviation Institute and the North Eastern Regional Laboratory of the FDA. The College offers nearly 50 undergraduate majors and several graduate programs including Occupational Therapy, Pharmaceutical Sciences, Physician Assistant Studies, Aviation Management and the Master of Social Work (MSW).
Upcoming Events
Convocation, Thursday, September 3, 2020, 12-2 pm
Executive Leadership Breakfast, Thursday, September 17, 2020, 9-10 am
State of the College Address, Thursday, September 24, 2020, 12-2 pm
Town Halls: Thursday, October 22 and Thursday, November 19, 2020, 12-2 pm
End of Semester Virtual Campus Holiday Gathering, Thursday, December 3, 2020, 12-2 pm