Small Business Development Center (SBDC)
Since our start in 1988, The New York Small Business Development Center at York College has achieved over $125 Million in economic impact through loans they helped their clients obtain. The expert advisers have worked with 14,468 businesses, and have created or saved 3,979 jobs.
Want to start a business?
Learn how we can help you start a business and gain contracts in the public and private sector by becoming a certified MWBE. 
For more information please visit the SBA website.
Getting Here
NYSBDC at York College 
94-50 159th Street, Science Building Room 107
Jamaica, NY 11451
Tel: 718-262-2880
sbdc@york.cuny.edu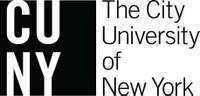 Happy about our services? Spread the word!