New York Small Business Development Center (NYSBDC)
Since our start in 1988, The New York Small Business Development Center at York College has achieved over $207 Million in economic impact through loans they helped their clients obtain. The expert advisers have worked with 15,437 businesses, and have created or saved 4,462 jobs.
Vision
The New York Small Business Development Center (NYSBDC) at York College aspires to be recognized as a leading source of high business counseling and training to aspiring entrepreneurs and owners.
Mission
The mission of the NYSBDC at York College is to assist in the creation of new enterprises,advance the operations of existing businesses and to enhance entrepreneurs' technical skills.  
Goals
Position York College as the leader in Small Business - Driven Economic Development in Greater Jamaica.
Position The NYSBDC at York College as the go-to resource partner center for JFK and other major development projects. 
Help develop experimental learning and practical business skills for York College student interns. 
Want to start a business?
Learn how we can help you start a business and gain contracts in the public and private sector by becoming a certified MWBE. 
For more information please visit the SBA website.
Getting Here
NYSBDC at York College 
Science Building, Room 107
94-50 159th Street (Between Archer avenue and Liberty avenue)
Jamaica, NY 11451
Tel: 718-262-2880
sbdc@york.cuny.edu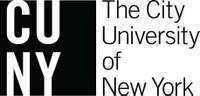 Happy about our services? Spread the word!