Major and Minor Requirements
The York College Music Program offers a Music BA with concentrations in either performance or production, as well as a Music Performance Minor and a Music Production Minor.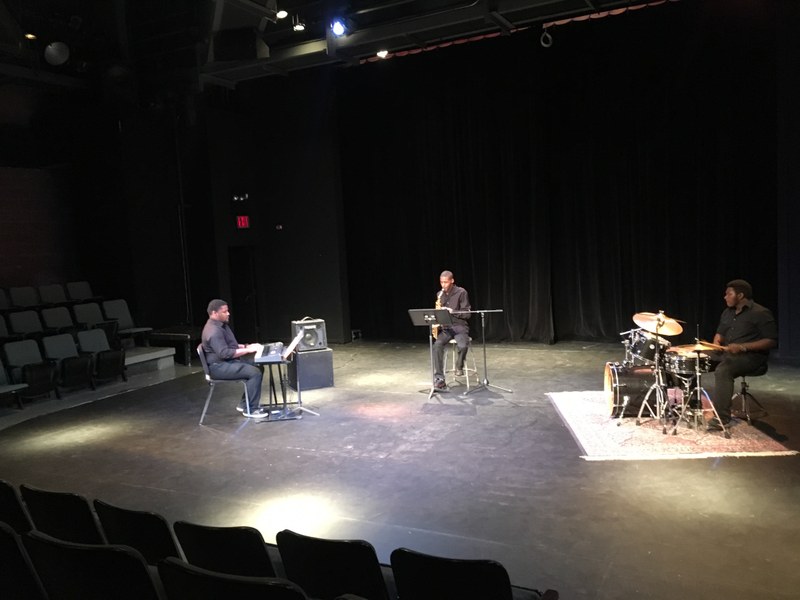 Students performing in the Milton G. Bassin Performing Arts Center.
Students majoring in music are required to take courses in music history, music theory, ear training, computer music, ethnomusicology, and participate in one of York College's music ensembles.  In addition, music majors choose to concentrate in either music performance or music production.  Upper-level electives include topics such as composition, conducting, instrumentation, film music, and jazz analysis.  All music majors are required to present a senior recital by the end of their senior year.

Here are the current requirements for the music major and minors: