Junior Science and Humanities Symposium Guest Speaker
Presidential Greeting
Dr. Berenecea Johnson Eanes
Interim President of York College, CUNY
On July 25, 2019,  Berenecea Johnson Eanes, Ph.D. was named Interim President of York College, Effective September 1, 2019.
Immediately prior to her appointment, President Eanes served as Vice President for the Division of Student Affairs at California State University, Fullerton, leading a division of 400+ employees who support the personal, social and academic development of nearly 40,000 students.
Joining Cal State Fullerton in 2012, President Eanes worked closely with the Student Affairs Leadership Team to support student engagement, retention and transition efforts. Her purview also included Associated Students, Inc., Intercollegiate Athletics, and Title IX. Beyond leadership within Student Affairs, she was a member of the Cal State Fullerton President's Cabinet and the President's Advisory Board, participating in the development of long-term, university-wide goals to increase student success and graduation rates.
A firm believer that higher education is one of the most important social justice issues of our time, President Eane`s has been honored with notable national and state-wide awards. In January 2019, she was recognized nationally as the sole recipient of the NASPA Scott Goodnight Award for Outstanding Performance as a Dean. The year prior, she was the lone administrator within The California State University system to receive the Wang Family Excellence Award, garnering the honor for distinguishing herself through exemplary contributions and achievements to Cal State Fullerton. An author of numerous peer-reviewed publications and books, she has written extensively on developing leaders and evoking positive, institutional change in the workplace.
President Eanes received a Ph.D. in Social work from Clark Atlanta University, a Master of Social Work from Boston University and a Bachelor of Science in Public Health from Dillard University in New Orleans.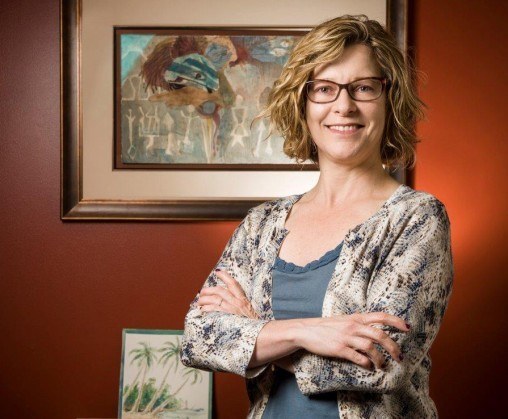 Keynote Speaker
Dr. Tamera Schneider
Tamera Schneider is Associate Vice Chancellor for Research at the City University of New York, overseeing the Offices of Central Programs, Research Administration and Compliance, and Innovation and Entrepreneurship. The Office of Research team promotes and supports the research, scholarly, and creative pursuits of the CUNY community, provides assurance to funding agencies and to the public that research across the University is conducted in accordance with the highest ethical standards, and enhances technology commercialization, entrepreneurship, and economic development activities.
Before joining CUNY, Dr. Schneider was Deputy Division  Director for Behavioral and Cognitive Sciences   at that National  Science Foundation and Professor of   Psychology at Wright State University. Her research is often conducted across academic disciplines, such as combining her stress and emotion psychophysiological expertise with remote sensing to assess the human   state, applying her biobehavioral model of persuasion to promote cancer screening or extreme weather-related  behaviors in municipalities, and applying persuasion and affect research to develop effective implicit bias training and develop emotional competency curricula for STEM teams to foster innovation. She has been a PI/Co-PI on over $5 million in extramural funding, has received numerous teaching and research awards, including Wright State University's Presidential Award for Faculty Excellence in Early Career Achievement in 2004, and has over 53 publications and 150 presentations. Her Ph.D. is from Stony Brook University and she was a postdoctoral fellow at Yale University.