York College mourns death of Claire Shulman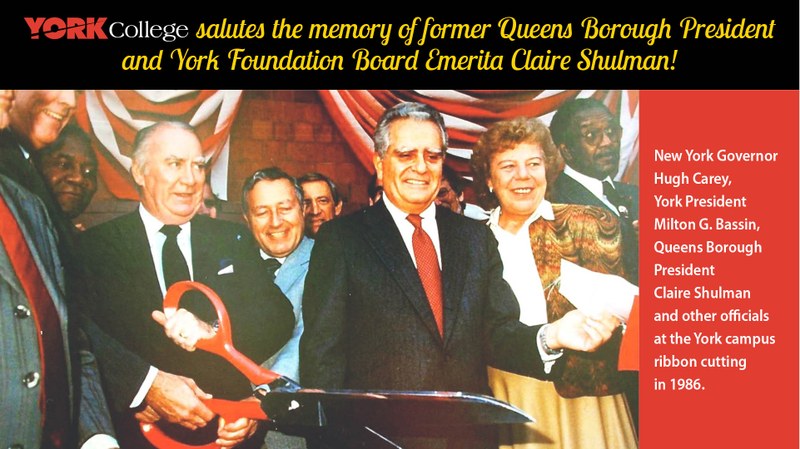 York College joins the rest of Queens in mourning the death of former Queens Borough President and York Foundation Board member Emerita Claire Shulman on August 16.
Borough President Shulman was a stalwart member of the York College Foundation Board for many years and advocated for York at CUNY Central and beyond. She was instrumental in reinvigorating the board in 2005 and was its beloved elder stateswoman.
Honorable Shulman was the quintessential Queensite and the beloved "Queen of Queens." We are forever thankful for her outstanding service to York College and our borough.
May she rest in peace.