From 'Hola' to Adios: Scholarship Office Manager to Retire from York
One of York's most reliable colleagues has come to the end of her journey as an active member of the college community where she has spent the larger part of her working life.
After 26 years as an employee serving in various capacities, Julissa Contreras has announced that she will retire from York College at the end of May (2020). Mostly known as manager of the Scholarship Office for the past five years, Ms. Contreras says she had been thinking about moving on since the end of 2019; and feels this to be the right time for her to say goodbye.
Over the years she has worked as an ESL Tutor, and in the CLIP, USIP, Bridge to College, Admissions, Financial Aid and Scholarship Center. Asked what she will miss most about York, Contreras was quick with her answer: "The students," she responded.
"I do have a passion for working with our students, and the thing I will miss most is being a mentor and a guide to them as they face the challenges of student, family and employee life. They need to have people who genuinely care about them and can give them guidance based on who they are. This is what I most love doing. Seeing our students take those steps toward their own success and allowing themselves to be guided, is something that brings me great joy."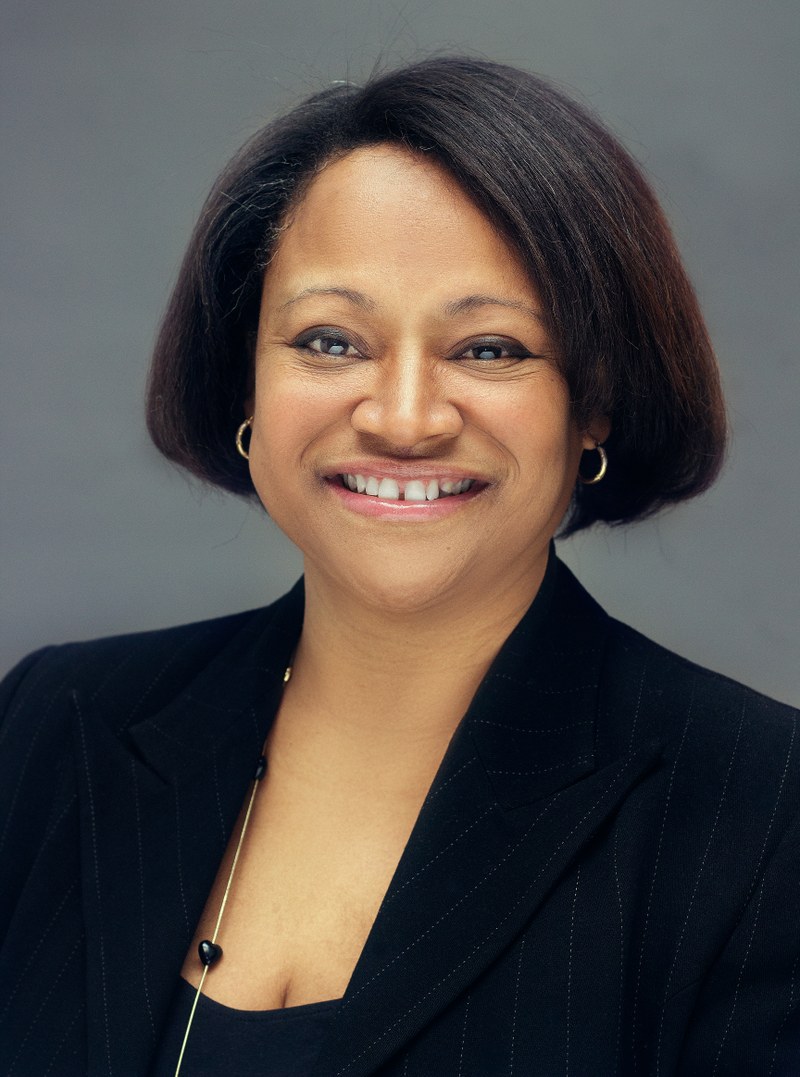 Aamina Bibi, valedictorian of the Class of 2020, can attest to that sentiment. She has sung Contreras' praises publicly since being named valedictorian, for guiding her from a shy 18-year-old to the poised young woman she is today.
"She invited me to the Scholarship Center to get to know the Merit Scholar of 2016," said Bibi. "That was the start of something different. She motivated me, let me study at 'The Den' (a quiet area Contreras created within the office), and gave me the opportunity of working at the Scholarship Center. Because of her continual support, I was able to connect with professors from different disciplines, to connect with my fellow students, and to get out of my comfort zone. Eventually, I found myself volunteering as a tax preparer in the VITA program, speaking at a Scholarship fundraiser, participating in the Human Resource Club, TRIO…."
A proud York alumna, Contreras says that in addition to students, she will greatly miss the colleagues she has worked with over the years.
"I have met amazing professionals who have challenged me, encouraged and ultimately pushed me to keep following my heart no matter how hard things get," Contreras reflected. "Walking through the corridors and seeing a familiar face is always a joy. Being able to stop and encourage my colleagues as I have been encouraged, is something that has become natural to me."
A native Spanish speaker from the Dominican Republic, Contreras added that she has loved greeting colleagues "with 'Hola' and seeing them light up. "My colleagues already know and respond right back 'Hola,'" she says. "It is awesome to have these exchanges as we are on our way to our offices or a meeting."
Although not at what is considered traditional retirement age, Contreras, who has a deep-seated faith, says she is "stepping out on faith" to embrace her "God-given purpose."
She plans to devote some of her time working with Family Life, a non-profit focused on counseling couples to create stronger marriages and families "one home at a time," with the training she plans to pursue.
As for her proudest moment at York, Contreras says getting students to come into their own and embrace the opportunities available to them is a highlight."
"One of my proudest moments at York was when we finally had a few students get the Benjamin Gilman International Scholarship for study abroad," she said. "I leave York College knowing that it was hard work, but that the doors have been opened for more students to walk through and see the world outside of their little corners with the funds from this scholarship. Physically I will no longer walk through the building, but I will carry York with me everywhere I go. At heart I will always be a Yorkie."
Hola y adios, Julissa!