New YSG President Talks Leadership in the Time of COVID
Everyone at York seems to know Wilkins Cerda, if not by name then certainly by his friendly face and impressive height.
Cerda, a senior majoring in Nursing, has been selected by his York Student Government (YSG) peers as president of the body for the 2020-2021 Academic Year. Asked what's on the list for his tenure as president, Cerda reflected on the past to focus on the future.
 "When thinking about coming into this year during my previous term, I did not envision coming into a scenario in which we are now in with COVID-19," he says. "Increasing student engagement was one of my top priorities when I decided to join Student Government and now it is even higher up on the list given the circumstances."
According to the new student leader, there is much at York that students up to this point were able to access.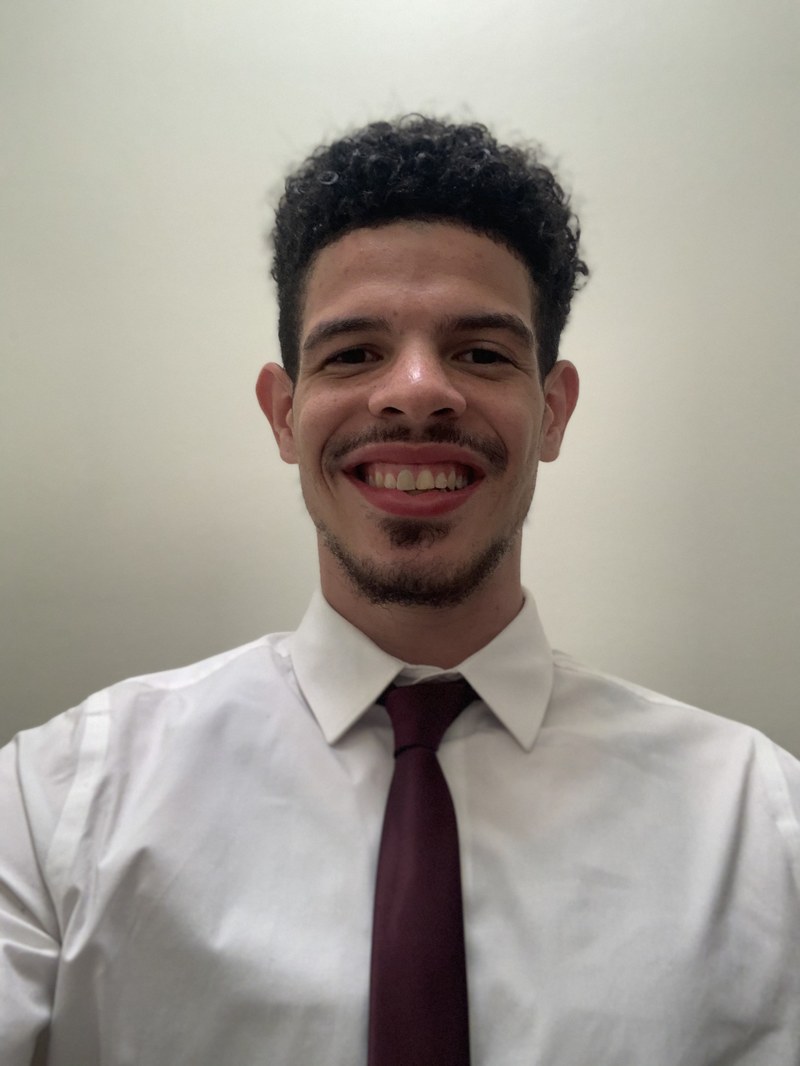 "I want students to take advantage of the hidden gems of our campus, which are facilities, events, resources and other aspects of our college that many students may not know exist, even if it may not be in the traditional fashion," he says. "I also want students to realize that they their voice has value not only to my ears, but the whole institution. They are no less important than me or any other person."   
Cerda also bemoans the fact that college in a virtual environment does not lend itself to the usual college experience.
"Obviously, we probably will not be able to have our marvelous events and other programs [the] way they were in the past," he's noted. "The other student leaders and I have to find ways to tackle like no other student government before us has. We have to find ways to engage students and create meaningful memories for our student body through whatever means: creating ways to facilitate contact between us, like having various contact links on the Student Government site, hosting virtual events and maybe finding ways to lend a helping hand to students in terms of resources, especially the ones who have been severely affected by this pandemic."
Cerda is  concerned that some students "don't have an adequate place to study," etcetera.
"A number of students struggle with their Internet connection," he says. "A large number are in a vulnerable state. I hope I am able to be even a small part of what helps them get through it."
As for the opportunity to be the difference he wishes to see, Cerda's gratitude is evident.
"I am satisfied and blessed with the people and opportunities I have had," he says. "I strive to be efficient, trustworthy and inspirational to those I represent, in hopes that they too will strive to be the best version of themselves like others have inspired me." 
Nursing professor, Dr. Margarett Alexandre, who has had Cerda in two of her classes and is one of his Nursing Club advisors, attests to his leadership qualities.
"I had Wilkins in two of my classes this past spring semester and we also worked closely in the Nursing Club," Alexandre recalled. "I know that he is very active on campus. Wilkins is a true leader, a very thoughtful and energetic young man. He goes above and beyond in all that he does. He takes on leadership roles head-on and Makes Things Happen!"
Dr. Alexandre also remarked on his commitment as a student.
"In his nursing role, he takes his education and drive for success very seriously and uses opportunities afforded him," she says. "Wilkins always strives for cohesiveness and professional engagement in and outside of the classroom. As the Student Government President I believe he will continue to be a leader, a great advocate for York College."
 Wilkins, a Bronx resident born to immigrant parents from the Dominican Republic, says he has had "highs and lows" in his academic and personal lives, says it is "great to have big expectations and goals," and says he believes it is important "to get the ball rolling and be consistent with your endeavors."