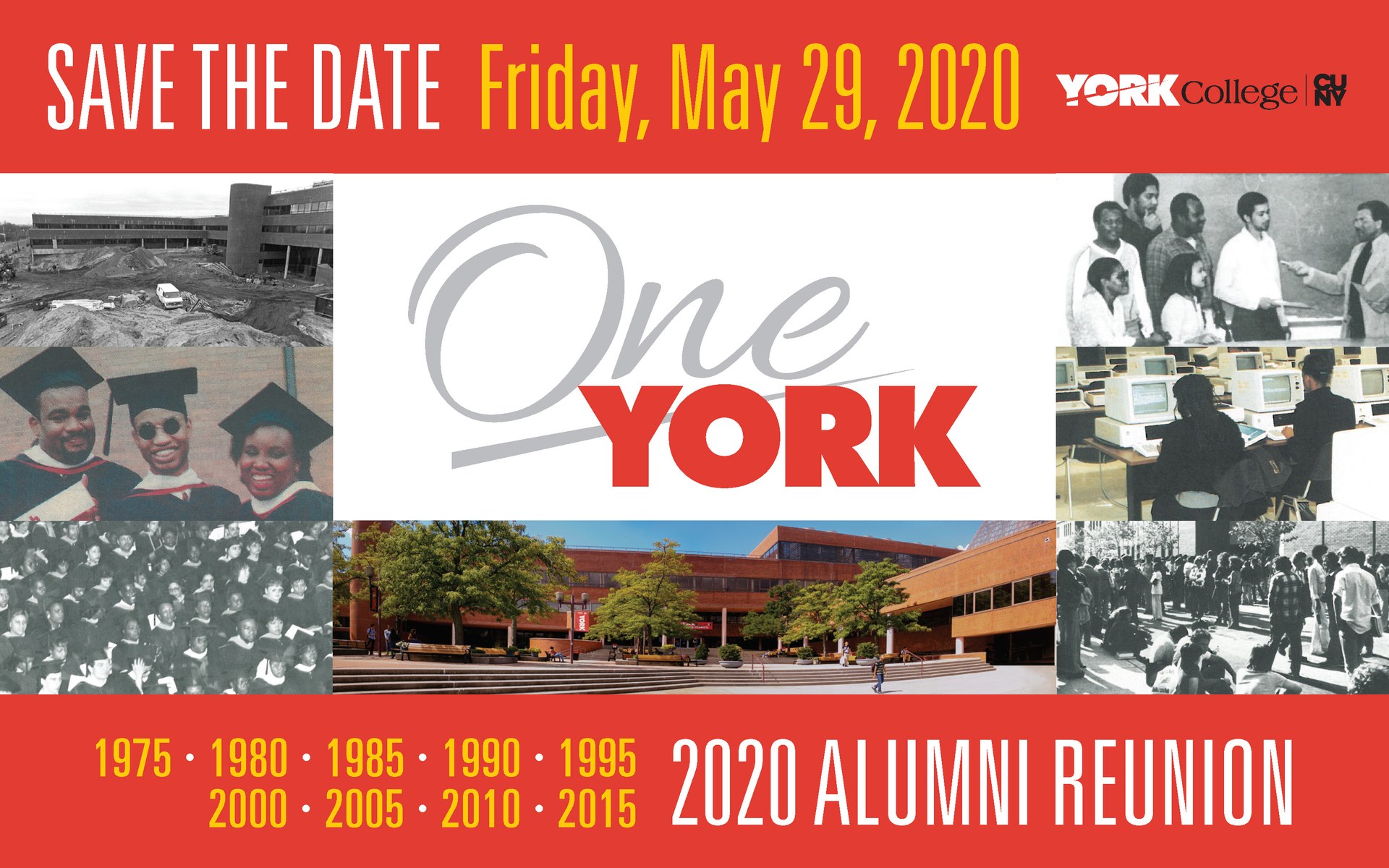 Class Reunion for Alumni Classes of 75', 80', 85', 90', 95', 00', 05', 10', & 15'
Class Reunion Celebrations
Alumni from the classes of 1975, 1980, 1985, 1990, 1995, 2000, 2005, 2010 & 2015 are invited to return to York College to celebrate their class reunions on Friday, May 29, 2020.  Come see the campus and how much York College has changed over the years.  Reconnect with old friends and make new ones.
Join the Commencement Processional & Celebrate the Graduating Class of 2020
Gather with your fellow alums and march under your class reunion banners in the 50th Commencement Exercises of York College.  Alumni will meet in the Health and Physical Education Building, located on Liberty Avenue between Guy R. Brewer Blvd. and 160th Street. There will be a continental breakfast before the 8:15 AM processional begins.
Dine with the 2020 Graduating Class
Attend a special reception to celebrate the 2020 Graduating class and York's College interim President Dr. Berenecea Johnson Eanes. The 2020 Class reunion will reflect the spirit of "One York" and alums will be invited to share in a free reception with the Class of 2020, their guest and the York community. The reception provides an opportunity to reflect and reminisce, enjoy the camaraderie of classmates, and participate in the life of York College. Join us in the amphitheater after graduation.
We look forward to welcoming you back to York College on May 29th.
Register for the commencement processional below!