Dr. Berenecea Johnson Eanes, president of York College, CUNY, invites you to join her for the next Executive Leadership Breakfast (ELB).
The event will be held on Wednesday, March 9, 2022, starting at 8:30 am. It will be in-person with a virtual component for those who wish to join us remotely.
This latest Executive Leadership Breakfast in the series will take place in the Faculty Dining Room (2-D01) of the Academic Core Building (main building) and feature Sarah Basham works on US Policy and Regulatory Strategy at National Grid. Mrs. Basham, will be updating the Queens community on her company's renewable energy efforts.
The campus portion of the event in the Faculty Dining Room (2D01) of the Academic Core Building) will allow for mingling from 8:30 until 9:00 with the formal program beginning at 9:00 am sharp. It will end at 10:00 am. For everyone's safety, the college will follow CUNY protocol for entry to the building.
About the ELB
The York College Executive Leadership Breakfast Series was founded in the 2005 aftermath of Hurricane Katrina. Previous speakers have included David Neeleman, founder and ex-CEO of Jet Blue Airways; William C. Thompson, former New York City Comptroller, now CUNY Board President; Dr. Hank Sheinkopf, York College alumnus, rabbi and political strategist; Jonathan Mariner, former Major League Baseball CEO, Errol Louis, host of NY1's "Inside City Hall; Cathy Hochul, then-Lieutenant Governor and now Governor of New York, and numerous others.
Sarah Basham
Sarah Basham works on US Policy and Regulatory Strategy at National Grid. In her role she is focused on National Grid's US Net Zero Plan and on aligning National Grid's plan with those of the states and municipalities in which the company operates. In her previous role at National Grid, she led US sustainabilityprograms and prior to that she was an energy efficiency engineer for commercial and industrial customers. In these roles Sarah has helped lead sustainability programs in a variety of areas including energy efficiency, low carbon fuels, carbon pricing, waste reduction, and EV adoption.
Before joining National Grid, Sarah was a technical consultant for the US Department of Energy's Bioenergy Technologies Office supporting RDD&D efforts. Sarah has a B.S. in Mechanical Engineering Technology from Northeastern University and an M.S. in Energy and Mineral Engineering, Fuel Science from The Pennsylvania State University.
Dr. Ratan Kumar Dhar
Dr. Ratan Kumar Dhar is Program Coordinator of Environmental Health Science, Earth & Physical Sciences, School of Arts and Sciences at York College, CUNY.
He earned his Ph.D. in Earth and Environmental Sciences from the CUNY Graduate Center. During his graduate study, he worked as a Research Assistant (Junior Scientist) and received his research training at Lamont Doherty Earth Observatory- Columbia University. Before he moved to the US in 1998, Dr. Dhar conducted research on atmospheric and water pollution at the School of Environmental Studies, Jadavpur University as Asia Arsenic Network-Japan Research Fellow and at Center of Mining Environment, Indian School of Mines, India as a Research Scholar.
An anthropogenic impact on our environment due to the over-exploitation of natural resources caused by overpopulation has created a variety of problems that require a fundamental understanding of the natural systems. His research is focused on environmental issues that require a fundamental understanding of the natural systems. He aims to advance our understanding of how physical, chemical, and biological factors interact and control the fate and transport of contaminants in our ecosystem.
Dr. Dhar's current research is to develop an understanding of the hydrological and geochemical controls in the mobilization of heavy metals and nutrients in natural waters. As an acknowledged expert in water pollution, he has delivered several talks in national and international meetings on water sustainability issues. He has also published a book Arsenic, A silent killer and its biogeochemistry in groundwater. In addition to research on heavy metal geochemistry of natural water, he has recently expanded his research on local water pollution problems, particularly on groundwater and estuary water issues in New York City.
In recognition of his service, he has received a prestigious environmental award "Snowy Egret Award" from Eastern Queens Alliance, Inc. His scholarship/creative activities, if measured by quantities, are so far as follows: a) 23 articles in peer-reviewed journals b) 1 book in the field of my expertise c) 5 articles as chapters of books c) tens of conference abstracts.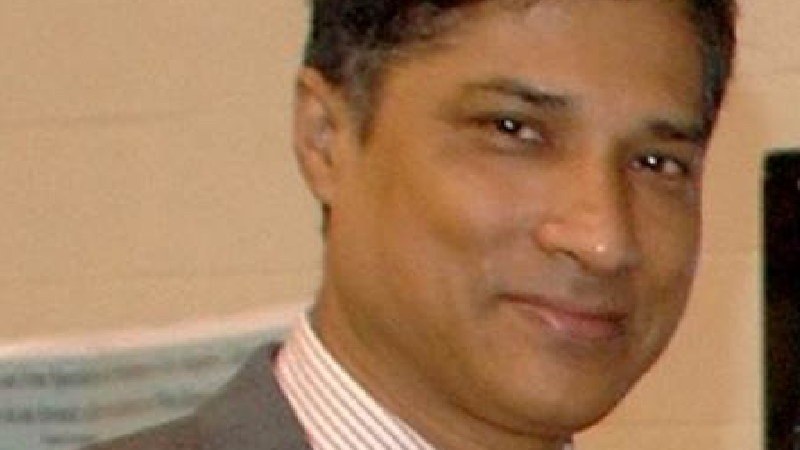 About York College
York College enriches lives and enables student to grow as passionate, engaged learners with the confidence to realize their intellectual and human potential as individuals and global citizens. With more approximately 60 academic majors, York College attracts students from across the five boroughs of New York City as well as Long Island, Westchester County and internationally from nearly 100 nations of origin. Popular majors include Nursing, Pharmaceutical Sciences, Aviation Business Management, Pre-law, Pre-med, Pre-dentistry and Occupational Therapy and Journalism. Graduate programs include Pharmaceutical Science & Business, Physician Assistant Studies, Clinical Trials Management, and the Master of Social Work (MSW).