If you are interested in trying Counseling visit our Virtual Front Desk! The Virtual Front Desk is openMonday - Friday, 10am-12pm & 2pm - 4pm
Telementalhealth Counselors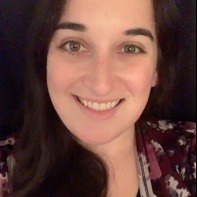 Esther Lenderman, LMSW
Esther is a mental health counselor, who provides support to students who experience diverse challenges including anxiety, life transitions, self-confidence, and relationship issues.
Sybil Nurse-Reeves, LCSW
Sybil is a clinical social worker, who provides a warm and non-judgmental environment where her clients can safely explore the issues that matter most.
She works with you if you are experiencing sadness; sudden changes in your personal relationships; excessive anxiety or fear; an unexplained and sudden shift in mood or behavior; or feeling physical complaints without evident medical reasons. She helps those seeking to examine their thoughts, emotions, and behaviors to better optimize their lives. 

Leo A. Gonzalez, Jr., LMHC
Leo is a mental health counselor that specializes in working with adolescents and adults struggling with emotional, behavioral, and relational difficulties. He works with you to challenge self-defeating thoughts and learn new coping skills to accomplish and achieve your goals.