Aviation and Aeronautics Academy
The JFK Redevelopment Program Aviation and Aeronautics Academy STEM Program at York College aims to expose local youth to science, technology, engineering, and math concepts related to aviation, aeronautics, and airport management, as well as to introduce them to leadership and career opportunities in the industry.
About us
Through its long-standing relationship with York College, the Redevelopment Program will provide, at least, 700 students with aviation-related educational opportunities throughout the school year.
York College is strategically located between the two busiest airports (JFK and LaGuardia) and ready to leverage this unique opportunity to bring STEM outreach and aviation-industry related awareness to the community children and youths. Historically, York has been a long-standing highly effective, and demonstrated STEM provider since 1999 via NASA SEMAA and NASA MUREP. York has always enjoyed corporate support to expand the K1-12 STEM Program to the community by incorporating programming language, coding, cybersecurity, etc. The corporate partnerships involved AT&T, Con Edison and National Grid. Being in southeast Queens, one of the most diverse boroughs in the nation, the free JFKR STEM Program will fulfill one of the most important community needs - educate, train, retain local children and youths in aviation and ensure future workforce development.
K1-12 Session Information
Classes will be offered three times a year (Fall, Spring, and Summer). Fall and Spring K1-12 sessions will be on four Saturdays (9am to 3pm). Four and six-week-long Summer classes will be Monday-Friday (9am to 3pm) for grades 6-12.
More information to come
Why JFKR AAA?
The JFK Redevelopment Program Aviation and Aeronautics Academy STEM Program at York College recognizes the need to increase the number of women and minorities in the aviation industry. According to the Bureau of Labor Statistics, only 9.2% of all aircraft pilots and flight engineers were women, 95.7% were white, 2.6% were Black, 1.6 % were Asian, and 9.7% were Hispanic or Latino in 2022.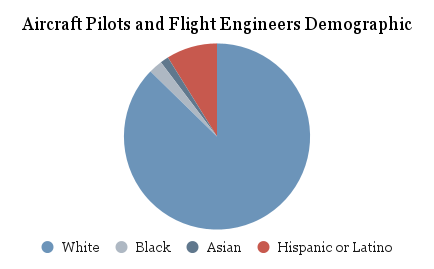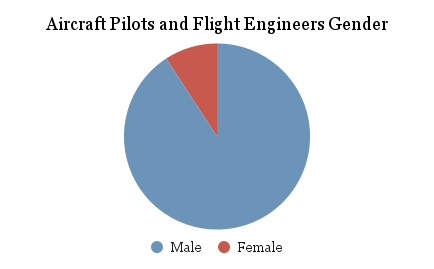 Aviation Programs Available
Queens, NYThe CUNY Aviation Institute also promotes high-quality research and academic exchange of ideas in the field of aviation and assists in the training of professional educators and researchers in this area. As an academic forum on education and research in the field of aviation, CUNY Aviation Institute acts as the center for a network of global partners comprising the private sector, educational institutions, international organizations, trade associations, governments and other bodies with interest in aviation management.
Vaughn College of Aeronautics and Technology
Flushing, NYAt Vaughn College, our mission is to educate and train future leaders in the futureproof fields of engineering and technology, management and aviation.
Farmingdale, NYThe mission of the Department of Aviation is to provide affordable, high quality, and cost-effective programs in Aeronautical Science and Aviation Administration that will enable graduates to obtain entry-level positions as professional pilots and aviation administrators.
Links
NASA MAA: K1-12 STEM Education Project
Through our previous SEMAA and current NASA MAA Program, we've served over 30,000 students since 1999. MAA conducted its vigorous outreach activities via hosting NASA MAA STEM events including Senator Leroy Comrie-hosted Family Resource Expo, CUNY Explorers - College Access for All Initiative, City Science Fair, Open houses, bringing Star lab to the community schools, Queens Public Libraries, Back to School Day, Summer Camp, 4-H Club, etc.
The JFK Redevelopment Newsletter contains interesting redevelopment information including program overviews, operational updates from around the airport, and highlights about community outreach efforts. The close collaboration and partnership in developing this newsletter is a testament to the JFK Redevelopment Program Team's commitment to being communicative, transparent, and approachable. By sharing this information, we want to assure our stakeholders that the Redevelopment Program has assembled a strong team of the most skilled individuals charged with transforming JFK into a world-class gateway.
Federal Aviation Administration
The Federal Aviation Administration is an operating model of the U.S. Department of Transportation.
Civil Air Patrol is America's premier public service organization for carrying out emergency services and disaster relief missions nationwide. As the auxiliary of the U.S. Air Force, CAP's vigilant citizen volunteers are there to search for and find the lost, provide comfort in times of disaster, and work to keep the homeland safe. Its 56,000 members selflessly devote their time, energy, and expertise toward the well-being of their communities, while also promoting aviation and related fields through aerospace education and helping shape future leaders through CAP's cadet program.
Media Publicity
JFK Airport Redevelopment Community Advisory Council Meets with community to discuss local opportunities
The Port, York College and individual terminals are offering engaging STEM, retail concession initiatives, and educational development as paths to career success.
York Awarded $3 million for STEM Summer Program
JFK Redevelopment Partners Awards $3 Million in Support of York College's STEM & Aviation Education for Community Youth
Govenor Cuomo Announces Initial Jobs And Hiring Initiatives as Part of JFK Airport Redevelopment
October 16, 2019A new science and technology education program for 300 local students in grades 1-12 in Queens to encourage them to seek out jobs in aviation; this program will be carried out through a local partnership with York College building on a successful prior STEM program.
Academic Core Building
Room: 2F09
Office: 718-262-2580