York College Learning Center has been providing educational, career, and support services to the community of Southeast Queens and the surrounding areas for over forty years.
The Learning Center offers instruction in Adult Basic Education (ABE), English as a Second Language (ESL), English Language and Home Health Aide Instruction (HHA), and High School Equivalency (HSE) Preparation.
The Learning Center is a designated Literacy Zone (Literacy for Life) and coordinates with local partners in providing referrals for students and community members to an array of lifelong services. Educational case management and academic advisement are offered by our multi-lingual staff, in addition to career counseling, job training referrals, and pre-college counseling.
The Learning Center offers adults and older youth (aged 19 and older) the opportunity to continue their education by improving their language, literacy, math, and technology skills, attain a High School Equivalency Diploma, and participate in college and career readiness sessions.
Make York College Learning Center your first choice on your journey to personal change.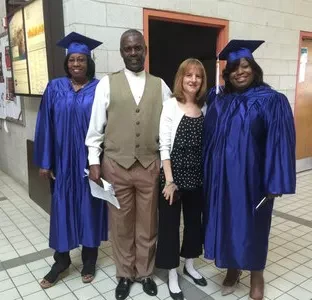 Give us a call:
1-718-262-3861