Navigate Student is a free mobile app that will help you succeed at York College. It's your very own personal advisor.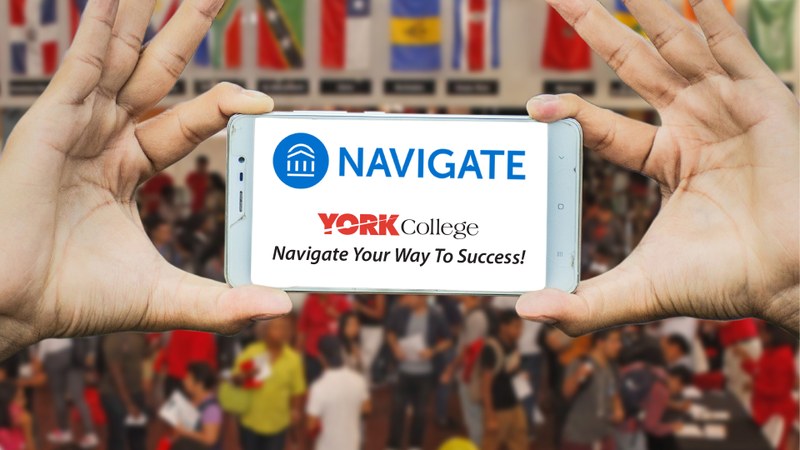 How to access: 
Download the Navigate Student mobile app by searching "Navigate Student" in the Google Play or Apple App Store. Once installed, search for "York College"
Log in using your CUNYfirst credentials (firstname.lastname+last digits of your CUNY ID – you don't need to include @login.cuny.edu)
If you encounter difficulty logging into the Navigate Student app, please log into CUNYfirst to make sure you do not need to reset your CUNYfirst password.               
You can also access Navigate Student from a computer/tablet using this link: https://york-cuny.navigate.eab.com/ (use the same login information described above

*Note: The first time you login, you will be prompted to take a short survey. Please fill this out as accurately as you can, this information will help us get to know you and connect you with resources
Try a hard close and relaunch the app. For iOS, double click the Home button then swipe the app preview away to "hard close." On Android, open the app manager view and slide the app preview away to "hard close."
Holds are updated every 24 hours in Navigate, so check back tomorrow to see if it's successfully been resolved in Navigate. If the issue persists, contact the Help Desk.